Capitals, Lighting series heads to pivotal game 5
The Capitals are returning to Tampa Bay after dropping 2 straight on their home ice.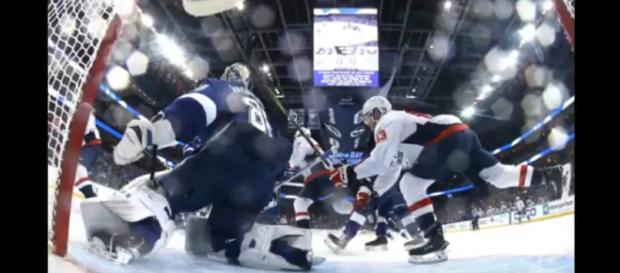 Is it any wonder that fans of the Washington Capitals are always waiting for disaster? The excitement was palpable in Washington DC as the Capitals prepared for two home games after taking a 2-0 series lead on Tampa's home ice. Many fans thought that with the Penguins monkey now off their back's, nothing could stop their march to the Stanley Cup finals. Some were thinking of a sweep, but most fans knew better. The time that the Capitals seem to be the most jittery is when they play at home and this proved true again, to a horrified home crowd.
Ovechkin and Capitals are headed back to Washington up 2-0 pic.twitter.com/uRsz0nJwee

— Bryan Flaherty (@bybryanflaherty) May 14, 2018
Game 3 just a fluke?
In game three of the NHL Eastern Conference finals, the stage was set for either a continued Capitals sweep or a Lightning comeback. The Capitals could not stay out of power-play situations in the game, and that's all the Lightning needed to spark a return to form. The Capitals looked off on defense and goalie Braden Holtby came back to earth during the course of play.
Lars Eller, who had been performing flawlessly, also contributed to the Capitals power play woes, and Lightning defenseman Victor Hedman was all over the ice, giving the Capitals fits during those power-play opportunities. Hedman made not just two brilliant play passes that assisted in goals, but he also scored a third goal, himself, in the Lighting 4-2 win. The Capitals players simply chalked it up to an off night and knew they would be better in game 4.
Game 4 evens the series
Capitals fans were hoping that the game three loss was just a fluky off night for the home team.
A game four home win would put them right back in the driver's seat for the series, and they were ready to "rock the red" as they say in Washington. The Washington Capitals clearly outplayed and out shot the Lighting for a majority of the night launching 38 shots. They even survived a third-period power play, but quickly gave up a goal after the power play ended along with a late empty-netter to lose 4-2 again.
Lighting goaltender, Andrei Vasilevskiy, played his best game of the series continually thwarting Capital's chances to get the much-needed win.
Alex Ovechkin was so frustrated at the game's end that he broke his stick over the cross-bar and then proceeded to break-up the remaining pieces.
With the Lightning and Capitals now tied at 2 games apiece, it's worth noting...

Only 2 teams in NHL history have both come back from a 2-0 deficit in a series and blown a 2-0 lead in a series in the same postseason: the 1987 Quebec Nordiques... and the 2009 Washington Capitals. pic.twitter.com/3IyKerrekx

— ESPN Stats & Info (@ESPNStatsInfo) May 18, 2018
Washington now heads back to Tampa Bay for an away game that could ultimately decide the direction of the series.
Washington fans are left shell-shocked after witnessing two straight home losses and those old feelings of inevitable failure are starting to creep back in.
Get them some water — Alex Ovechkin and the Washington Capitals are choking again https://t.co/u3O2uJdYX5 pic.twitter.com/LwxJJN3DZf

— National Post (@nationalpost) May 19, 2018
Click to read more
You will watch a video to read the news
or