The Los Angelos Rams smite the Giants, 51-17
What has happened to New York's 'men in blue' during this current NFL season?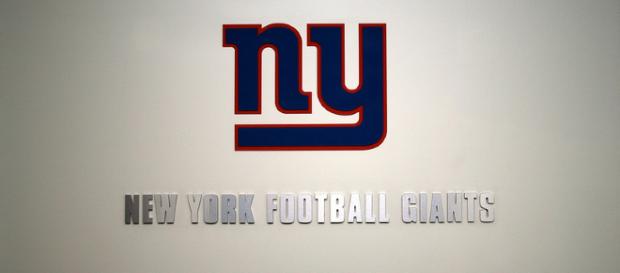 It is clear that the one thing the #New York Giants do not have is peace of mind. After losing Odell Beckham Jr. and Sterling Sheppard early in the season, it has been hard for the Giants to make plays during any sixty-minute display on the gridiron. With #Eli Manning struggling to keep the momentum on the offensive side of the ball the Giants knew they were going to have their hands full during their week nine matchup. The Los Angeles Rams have been a team that has surprised multiple people. Fans who were accustomed to the uncertainty the Rams would bring when they played a football game are now shocked at the results. Los Angeles is known to have one of the league's most dangerous defenses, as well as a balanced offense, and they were prepared to pick apart the sleeping Giants of the NFC East.
Similar but so different
Before this week nine matchup, both Eli Manning and Jared Goff have had similar numbers so far this season. Eli has thrown one touchdown and interception more than Jared Goff, making Goff's quarterback rating slightly higher. The difference between the two teams on Sunday was not the play at the quarterback position but the play of their defenses. The Giants did not have an answer for the air attack of the Rams. Jared Goff was able to pick apart the Giants' secondary. He finished the day with three hundred and eleven yards passing and added four touchdowns to the nine he acquired in the previous week. Todd Curley was able to provide a solid ground attack during the afternoon game. He finished with fifty-nine yards and two touchdowns while only rushing the ball sixteen times.
Robert Woods and Sammy Watkins would reap the benefits of Goff's performance as they both made themselves comfortable in the end zone.
Giant downfall
The Giants did play a good game offensively. They finished the game with three hundred and nineteen net yards. Their third-down efficiency was also fifty percent for the day. The problem with the Giants is that they are unable to put up points on offense. Due to the lack of effectiveness in their run game, as well as the injuries the team is facing on offense, it is apparent that the Giants need help moving the pigskin. Although the Giants' defense is questionable in some areas we cannot blame the defense too much for the number of points scored during Sunday's disappointment. The Rams are one of the most explosive teams in the NFL on offense and have been hard to stop all year.
As the Giants continue to fall further down in the standings for their conference, so do their heads. This was not the season many Giants fans were looking forward to. Although it may be too late to fight for a seat at the playoff table, it is never too late to play for respect. The Giants plan to put their best foot forward and finish the NFL season [VIDEO]strong. #Men In Blue