Papa John's Pizza walks back NFL protest attack, calls out neo-Nazis on Twitter
After blaming the NFL and the national anthem protests for their decline in business, Papa John's Pizza has decided to target white supremacists.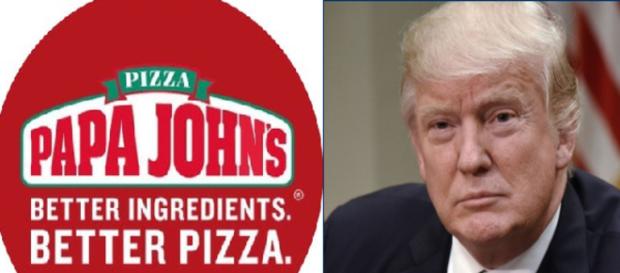 Ever since Donald Trump called out the National Football League (NFL) and its players for protesting during the playing of the national anthem, everyone seems to have an opinion on the issue. For Papa John's Pizza, it appears they are looking to walk back their previous remarks.
Papa John's on Nazis
It all started one year ago when former NFL quarterback Colin Kaepernick decided to take a knee and protest during the national anthem in an attempt to raise awareness about police brutality and racism against the African-American community.
Kaepernick quickly became a divisive figure, with liberals coming to his defense while conservative were quick to bash him. After opting out of his contract with the San Francisco 49ers, Kaepernick was left unsigned during the off season and hasn't played in 2017. As the new season kicked off, the issue of players protesting was no long headlines news, but that all changed when Donald Trump spoke out on the issue. While addressing a crowd of supporters in Alabama earlier this fall, Trump called out the protesting players, referring to them as a "son of a b*tch," and even urged team owners to fire them.
In the weeks that followed, many conservatives protested the league in support of their political agenda and the president, which has helped contribute to decrease in popularity of the NFL. In addition, other businesses that rely on football for success have taken a hit, including Papa John's Pizza, who blamed the league and the players for their recent decline in profits. According to The Hill on November 14, the pizza chain is looking to shift the narrative after receiving backlash to their original comments.
We believe in the right to protest inequality and support the players' movement to create a new platform for change. We also believe together, as Americans, we should honor our anthem. There is a way to do both. (2/3)

— Papa John's Pizza (@PapaJohns) November 15, 2017
Taking to their offical Twitter account, Papa John's Pizza took part in apparent damage control by explaining the comments that were made in blaming the NFL for their dip in profits. "The statements made on our earnings call were describing the factors that impact our business and we sincerely apologize to anyone that thought they were divisive," the first tweet said.
We will work with the players and league to find a positive way forward. Open to ideas from all. Except neo-nazis — 🖕those guys. (3/3)

— Papa John's Pizza (@PapaJohns) November 15, 2017
In a second tweet, Papa John's continued, explaining that they support the player's right to protest, while also calling on them to respect and honor the national anthem. "There is a way to do both," the tweet added.
In the third and final tweet on the matter, Papa John's Pizza called out neo-Nazis. "We will work with the players and league to find a positive way forward," the post read, while stating, "Open to ideas from all.
Except neo-nazis — (f*) those guys."
Next up
While Papa John's Pizza and others attempt to re-brand themselves after the controversy of the national anthem protests in the NFL, only time will tell how it all plays out. As for Donald Trump, he's remain quiet on the issue in recent weeks, but is likely to comment at some point in the near future.
Click to read more
You will watch a video to read the news
or