NBA Preseason: 76ers lose at home to Celtics, Washington wins against New York
It was a busy Friday night in the NBA with number of teams playing their preseason games, including the Boston Celtics.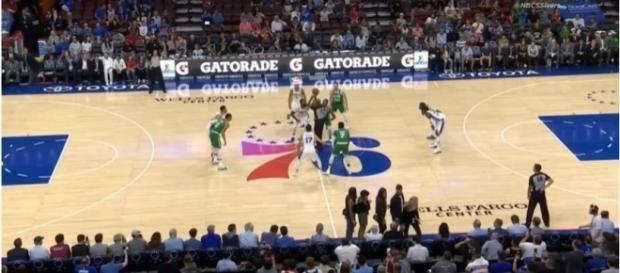 Both the Philadelphia 76ers and the #Boston Celtics hit the floor on Friday night for their second preseason game [VIDEO]this year. The 76ers suffered a 110-89 loss in their first preseason game earlier this week to the Memphis Grizzlies and wanted to bounce back with a victory against Boston. The Celtics, on the other hand, won their first preseason matchup against the Hornets, and on Friday night they wanted to put on a show for the fans at Wells Fargo Center and take the win.
Narrow victory for the Celtics
Teams went back and forth in the first quarter, as it seemed little defense was played [VIDEO] by both teams. Boston opened up the game with a 28-point first quarter and held a 28-27 lead after the first period.
Pretty much the same scenario was seen in the second quarter as well, with both the Celtics and the 76ers scoring at will almost. Boston led 59-57 at halftime. It was in the third quarter when the Celtics started to play better and basically took control over the game. They outscored Philadelphia 32-26 in the third period and held a 91-83 lead heading into the fourth quarter. The Celtics held onto that lead and ended up winning the game 110-102.
Five players scored at least 10 points on Friday night for the Celtics. Kyrie Irving led the way with 21 points in 25 minutes of playing time and he also added three assists. Terry Rozier added 13 points off the bench for Boston while Jaylen Brown contributed with 10 points in 21 minutes of action.
Jerry Bayless led the 76ers in scoring in this one with 15 points, three rebounds and three assists.
Amir Johnson added 12 points and five rebounds while J.J. Reddick helped with 12 points and three assists.
Wizards survive against the Knicks
The Washington Wizards hosted the #New York Knicks at their Capital One Arena in Washington for their first preseason matchup this year. The Knicks started off the game better, leading 29-28 after the first quarter. It was a back and forth affair in the second quarter, but the Wizards managed to take a 63-62 lead at halftime. New York regained the lead after three periods of playing time and led 85-84 heading into the fourth quarter, but couldn't hold on for victory. The Wizards held them to just 15 points in the fourth quarter and celebrated a narrow, 104-100 win.
John Wall led the Wizards with 19 points and six assists while his backcourt partner, Bradley Beal, added 13 points. Kelly Oubre scored 13 points off the bench for the Wizards.
For the New York Knicks, it was Enes Kanter who led them with 16 points and five rebounds in 23 minutes of action. Tim Hardaway added 15 points while Courtney Lee scored 12 points and grabbed four rebounds. Kristaps Porzingis did not play in this one due to coach's decision to rest him. #NBA