Indians' winning streak at 17 games with 4-2 win over Orioles
Saturday saw Cleveland become the second team since 1961 to win 17-straight games.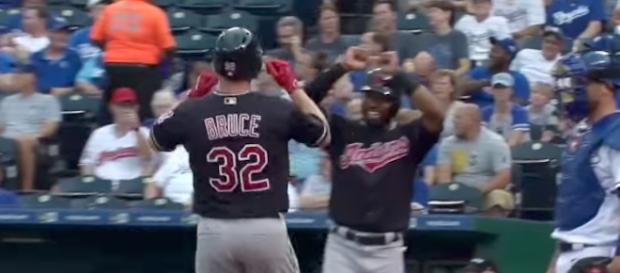 On Saturday, the #Cleveland Indians were able to push their hefty #Winning Streak to 17 games in a row. The latest victory came 4-2 against the Baltimore Orioles. Jay Bruce and Francisco Lindor were among the big heroes for the Indians in their latest win. Here's a look at the Baltimore Orioles vs. Cleveland Indians game recap including top players, stats, a standings update, and what's next for these teams.
MLB game recap
In today's Cleveland Indians' win, it was Jay Bruce hitting a fourth-inning single that gave them the lead for the rest of the game. Later on, short shop Francisco Lindor cranked out a seventh inning home run for his 28th of the season.
Carlos Santana also contributed in the latest Cleveland victory with a 2-for-3 performance including a RBI and a run scored.
The Baltimore Orioles received a home run in the sixth inning from short stop Tim Beckham. Left fielder Trey Mancini added the only other RBI on the day for Baltimore in today's loss.
Picking up today's big win was Josh Tomlin who is now 9-9 for the season. Tomlin pitched five innings for Cleveland, striking out three while giving up four hits and two runs. Cody Allen earned the save, giving him a 25th for the season. On the losing side, it was Gabriel Ynoa taking the loss. The Orioles' rookie lasted 4.2 innings and struck out two but gave up seven hits for three runs to the Indians.
As mentioned, this was the second team to have reached 17-straight wins since 1961.
The previous team was the Oakland Athletics who won 20-straight games back in 2002. The last time this season's Cleveland team lost was against the Boston Red Sox back on August 23rd.
For those wondering about the longest winning streak ever, that belongs to the New York Giants, owners of a 26-game stretch back in 1916.
Francisco Lindor also joined the history books with the third-most home runs hit by a short shop before age 24. Only Alex Rodriguez hit more before that age, with two seasons in which he had 36 and 42 home runs before the age of 24.
Standings & what's next
Today's win was the 17th in a row for the Cleveland Indians which puts them at 86-56 for their season. The team is 38-29 at Progressive Field this latest MLB season. They'll host the Orioles again on Sunday night at 8 p.m. Eastern Time with ESPN televising the game coverage.
The Baltimore Orioles dropped to 71-71 overall and just 27-41 on the road. The Orioles are still within range of an MLB Wild Card spot, as they are 3.5 games behind the Minnesota Twins for the second of two spots. The team gets a chance to bounce back Sunday night as they try to snap this extensive winning streak the Cleveland Indians are on. #indian