WTA Premier 5 in Cincinnati with some interesting encounters for today
Pliskova, Halep, Svitolina, Wozniacki, Muguruza, Konta and more are looking for a spot in the next round.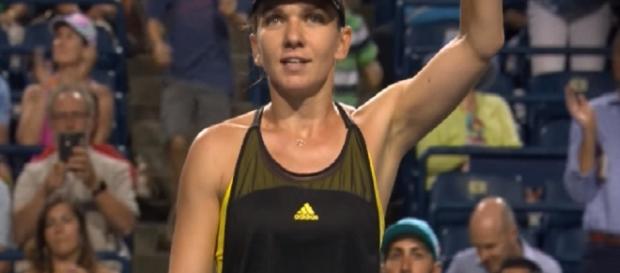 The second Premier 5 event of the summer swing, and the last major test prior to 2017 #US Open Tennis Championships is unfolding in Cincinnati at Western & Southern Open. Yesterday's session saw last year finalist Angelique Kerber being knocked out of the contest. The same fate floated around Venus Williams who was edged by an inspired Ashleigh Barty, a young Aussie #WTA tennis star. Today, the whole segment of the round of 16 is set to take place. If things go as scheduled, by the end of the day, the entire quarterfinals picture will unfold. The stakes are high with several players being involved in the world No. 1 battle.
Karolina Pliskova will face Camila Giorgi, Sevastova to test Halep
The defending champion and the current world No. 1 Karolina Pliskova will have an apparently easier task in facing Camila Giorgi (82 WTA).
Still, the 25-year-old Italian got past Daria Gavrilova in the previous round. Moreover, there is no easy matchup these days inside the WTA Tour. Also, an apparently disproportionate encounter is that of Simona Halep and Anastasija Sevastova. The Romanian has won their last three meetings, and she leads by 4-3 overall. The 25-year-old Romanian is one of the biggest threats to Pliskokva. It's been a while since Halep got in the proximity of the top spot and only a few poor matches prevented her from reaching the summit.
Madison Keys to deal with Muguruza, Konta will take on Cibulkova
Madison Keys may be one of the biggest surprises of the summer swing. After a slow start of the season, she made quite a comeback recently by winning in Stanford (Premier event). Afer skipping Toronto due to injury, she seems to gather momentum once more.
She is a threat for all the WTA top-players, especially on a hard court. She will test her strength over Garbine Muguruza, 2017 Wimbledon champion. Keys seems to have the most recent upper hand as she got Muguruza in the semis in Stanford.
In another highly-expected encounter, Johanna Konta, the No. 1 Brit will take on Dominika Cibulkova, 2016 Singapore champion. Both players are trying to catch some momentum just before US Open starts. Moreover, other world No. 1 contenders, namely Elina Svitolina and Caroline Wozniacki are making their moves. It's a tough draw for everyone. And the least but not the last, Sloane Stephens is building something special on her way to a full recovery. She got past Petra Kvitova in the round of 32 and will take on Ekaterina Makarova next. The Russian survived a thriller match against Kerber in yesterday's session. #world no 1