Garbine Muguruza claims Cincinnati title, denies Simona Halep
Halep had a chance for the No. 1 ranking in Cincinnati but fell a match short again.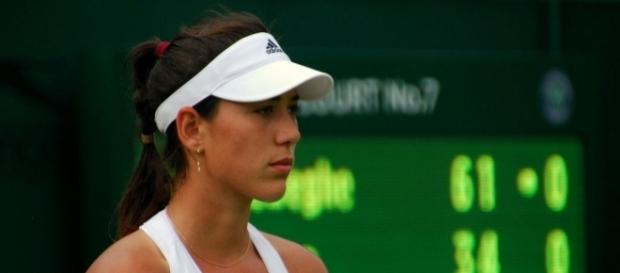 #Simona Halep missed another chance to get the World No. 1 ranking. The Romanian was in the Cincinnati final on Sunday with a chance to take over the top spot on Monday with a victory. However, Karolina Pliskova will remain the No. 1 player in the world right now. #Garbine Muguruza crushed Halep in the Cincinnati final, winning the 2017 Western & Southern Open 6-1, 6-0.
Muguruza claims 5th career title
The title for Muguruza is the 5th of her career and the first since winning Wimbledon 2017 earlier this summer. Since Wimbledon, she had lost in both Stanford and Toronto. There was some question as to her motivation heading into Cincinnati, but clearly, with the title, she is committed at this point.
She now looks very dangerous for the 2017 US Open title. That tournament will start on August 28th from Flushing Meadows. Muguruza will also be number three in the world on tMonday.
Another near-miss for World No. 1
For Halep, she will look at the rankings on Monday and see just a five-point deficit between her and top-ranked Pliskova. That small deficit means that if you could replace basically any match in the last 52 weeks that Halep lost with a win she would be the new World No. 1. While Halep is incredibly close to getting the top ranking there is no guarantee that she will do such. Pliskova does have a lot of points to defend at the US Open, but there are a lot of players in the mix right now.
Muguruza herself, following her Wimbledon title and her Cincinnati title, is actually closing in on the top spot.
She is still some 500 points behind both Halep and Pliskova, but the upcoming Grand Slam from New York offers 2000 points to the winner. Loads of players will enter Flushing Meadows with scenarios where they could emerge as the top-ranked player. Certainly, Muguruza will have a better chance than most of emerging as the best player in the world after the tournament is complete from Flushing Meadows.
Simona Halep sits just 5 points behind No.1 Karolina Pliskova. This is the closest No.1 margin since the week of October 19, 2009.

— WTA Insider (@WTA_insider) August 20, 2017
With Halep, the loss in Cincinnati was her third missed chance of getting to No. 1. She could have done it with a title in the Roland Garros final, but instead lost to Jelena Ostapenko. Halep also had a chance to do it at Wimbledon but lost a close tiebreaker to Johanna Konta. While the Cincinnati final wasn't competitive, that Halep is agonizingly close to the top spot and yet may need to win the US Open title to do it shows that close doesn't matter in this case. None of the top-five players are in the New Haven draw this upcoming week so it really will be a showdown at the US Open for the top spot. #No 1