Andy Murray's last week as the World No. 1 player?
The 2017 Rogers Cup starts Monday with Rafael Nadal threatening top spot on tour.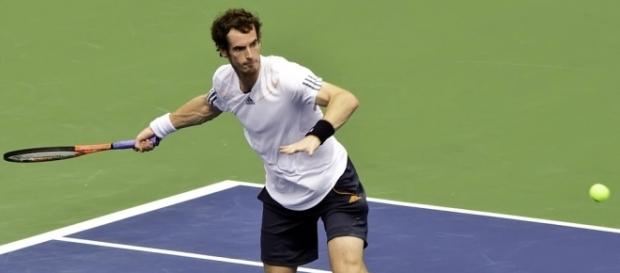 The ATP rankings were updated on Monday and #Andy Murray remains No. 1 for what is his 40th week at the top on the all-time list that ties him with Ilie Nastase, the former great Romanian player that has made headlines for the wrong reasons more recently. As Murray moves into a tie for 14th all time in terms of most weeks ranked in the top spot, you have to do wonder if this week will be his final week at the top of the ATP Tour. With the 2017 Rogers Cup [VIDEO] ready to roll, #Rafael Nadal is poised to get back to the top if he can rattle off just three match wins.
Milos Raonic in Nadal's way
Nadal needs to make the semifinals at the 2017 Rogers Cup in order to supplant Murray for top spot next week.
The Spaniard shares a path to the semis with all of Milos Raonic, David Goffin, John Isner, and Juan Martin del Potro. That suggests that there could be some speed bumps for the Spaniard ahead in the draw. While he did enjoy some success on the hard-court surface earlier this season, certainly the cement isn't always kind to him. If he falls before the semifinals then that will guard Murray's spot on top of the rankings for at least another week.
If Murray stays No. 1 then the shift in focus for top spot changes to Cincinnati. That looks to be a tournament where Murray, Nadal, and Roger Federer all have a stake in the top ranking. Much of how that will play out depends on the Montreal results. Furthermore, it will also depend on who plays in the Western & Southern Open next week. Certainly, Murray is a withdrawal risk and either Nadal or Federer might be too if they take a pounding this week in Canada.
No big chances in rankings this week
Looking at the rankings, there was no change in the top ten this week. Alexander Zverev won the biggest tournament that was played last week as he claimed the 500-series ATP Washington title. However, that was not enough to budge him in the rankings. He is seeded 4th in the draw in Montreal and he has to be considered a title threat given his ability. He shares a path to the final with Nadal, but the German may also be tired following Washington. The bye might help Zverev recover from Washington and he is just 20 years old so perhaps his recovery time won't be too long. However, Nadal's main late-round antagonist might be the better-rested Jo-Wilfried Tsonga, the 8-seed in Montreal and former Rogers Cup champion. The two players could meet in the semifinals next weekend.
The Rogers Cup's main draw starts on Monday. Don't expect the high-seeded players to be active until Tuesday or Wednesday. The final will run on August 13th with Federer versus Nadal the match-up that most will be calling for at this point. #No 1