Is Andy Murray prepared to defend his slot?
The 29-year-old is currently ranked as the world no. 1 having a seemingly comfortable advance.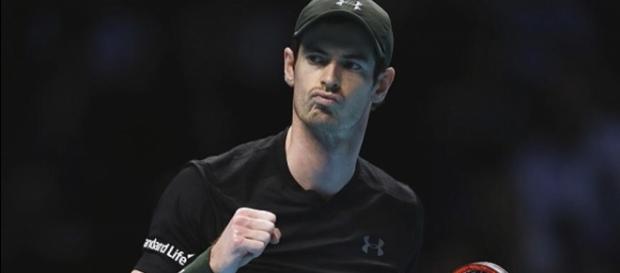 By capturing the first spot of the ATP ranking in the late stages of 2016, Andy Murray accomplished his long awaited goal. He went on securing the slot at the end of the season, and the natural course of 2017 should have brought in a way to consolidate it. But the 29-year-old British player failed in doing so. Even so, his spot is safe for the moment as Novak Djokovic, the closest in line also has been on a downward spiral having poor results and struggling with injuries. For Murray, the hardest part it's about to start as he must defend some huge piles of points from last year.
Clay swing and the grass session are crucial
Back in 2016, #Andy Murray was forced to unfold its way behind Djokovic's tremendous run.
That applies only to the first half of the season but being a runner-up of some huge ATP events doesn't mean that there are no strings attached. Murray's burden of points means around 3000 for the clay swing and 2500 from the grass court department. It gives a total of 5500 ranking points that must be kept in the vault. Besides, they were won in a 3-months time gap. Here is included the title at Wimbledon and the runner-up status from the French Open. With Roger Federer and Rafael Nadal back on the radar, it only makes Murray's task even harder. To go even further it's a bit unrealistic. If he manages to save a serious chunk of these, he'll shift focus to the second hard session where he also must stand behind some great results.
Still yet to confirm his status
In 2017, finding himself in a new posture, Andy Murray had troubles dealing with it.
His overall #Tennis output was the first taking the damages. He had a short outburst of his old but better game in Dubai where he went all the day winning the title, his first and only in 2017, at least for the moment. Shortly after, the bubble was crushed in Indian Wells by Vasek Pospisil who ousted Murray in the second round. Dealing with an elbow injury, Murray withdrew from Miami and took some time-off. One thing is for sure; the main stage has never been so crowded as it is now. Murray, Djokovic, Wawrinka, Federer, Nadal, Nishikori, Raonic or the young star Kyrgios are all eager to have a seat in the front row. With their number being limited, the battle Murray must commit to is going to be tough. #world no 1