Watch the video of the news article
Don't miss our Facebook page!
Like Blasting News page on Facebook: we will keep you updated with all the latest news.
After the film adaptation of Stephen King's "It" killed at the box office, Warner Bros is now fast-tracking another possible great film. "Doctor Sleep" is the 2013 sequel to King's classic novel, "The Shining," and its film adaptation is now confirmed and will be in the hands of Mike Flanagan, who was recently involved in the Netflix adaptation of King's novel "Gerald's Game."
Danny Torrance's story continues in 'Doctor Sleep'
The story picks up the life of Danny Torrance, who was a child character in "The Shining," famous for the term Redrum.
In "Doctor Sleep," Danny is now in his 40s and suffering the same problems of alcoholism and anger that plagued his father in the original story.
As reported by Entertainment Weekly, the script was originally adapted by Akiva Goldsman, but Flanagan will be rewriting. Trevor Macy will co-produce the film along with Jon Berg of Vertigo Entertainment. Goldsman will still be on board as executive director.
'The Shining' sequel #DoctorSleep sets Mike Flanagan as director https://t.co/kiExbPeZ3t pic.twitter.com/WsKSY2tjnm

— Hollywood Reporter (@THR) January 26, 2018
The story in the novel shows an adult Danny, still traumatized by his experience at the Overlook Hotel.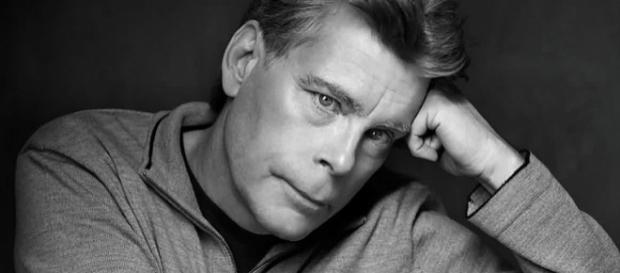 As with his murderous father, he suffers from anger and alcoholism as the result of trying to dull his pain. However, the drinking problem also dulls his "shining" powers. When Torrance decides to give up drinking, his powers return and he decides to use his remarkable gift to aid dying people in a local hospice.
Danny uses 'The Shining' for good
Along the way, Danny psychically connects to a young girl who also has the same "shining" abilities. He also comes across a group of scary people with similar abilities that are targeting her.
The scary group has discovered that their powers are enhanced when inhaling the "steam" that emanates from those with the shining power, especially when they suffer painful deaths.
Mike Flanagan to Direct Stephen King's 'Doctor Sleep' for Warner Bros https://t.co/IoR3u07GPY pic.twitter.com/mCFtRTjLBd

— TheWrap (@TheWrap) January 26, 2018
The story has direct connections to the ominous Overlook Hotel and the scary incidents that happened there during "The Shining." That book was adapted into the classic Warner Bros 1980 film, directed by Stanley Kubrick.
While King himself famously disliked that adaptation, it did well at the box office and starred Jack Nicholson in the lead, along with Shelley Duvall, Scatman Crothers, and Danny Lloyd.
#TheShining Sequel #DoctorSleep Coming to the Big Screen With Horror Favorite Mike Flanagan Directing: https://t.co/3xGORCoxkN pic.twitter.com/3GbVkdvSJ4

— IndieWire (@IndieWire) January 27, 2018
Mike Flanagan and horror movies
Flanagan is a good choice for director, as besides "Gerald's Game," he was involved in the horror film "Oculus." On the Netflix side of things, Flanagan is currently working with Macy on a production of "The Haunting of Hill House." They have also collaborated on "Ouija: Origin of Evil," "Hush" and "Before I Wake," the last of which was released by Netflix on January 5. It seems like Flanagan is ready and excited to be involved in another King adaptation.
Thrilled and honored to spend some time at the Overlook. CANNOT WAIT https://t.co/gR3FBuPVWf

— Mike Flanagan (@flanaganfilm) January 26, 2018
Cast of 'Doctor Sleep' as yet unknown
So far the cast of the upcoming adaptation of "Doctor Sleep" is unknown, but Syfy reports that John Cusack would really love to star in the new movie. Cusack featured in the excellent adaptation of King's "1408" and also in the rather "meh" adaptation of "Cell," and says the role of an adult Danny Torrance is one that he would "accept in a heartbeat."
John Cusack wants to star in a Shining sequel based on Doctor Sleep http://t.co/upSfoZl4Hl

— SYFY WIRE (@SyfyWire) February 19, 2014
Click to read more
and watch the video