Watch the video of the news article
Don't miss our Facebook page!
Like Blasting News page on Facebook: we will keep you updated with all the latest news.
It was announced on January 2, that Hoda Kotb is the new "Today" show co-anchor. She had been filling in after Matt Lauer was abruptly fired in November while still holding down her co-hosting job on "Kathie Lee and Hoda." It is unbelievable that Hoda is making only $7 million a year compared to the reported $25 million Lauer was making and the $20 million Megyn Kelly is making. Somebody did the math on social media and concluded that Kotb is getting only $0.28 for every $1.00 Lauer was getting.
According to the New York Post, Kotb is doing more work than both of them. The newspaper pointed out that Lauer was out of the door as soon as his portion of the show was over at 9 a.m., and he usually worked only four days a week. Hoda starts her day at 7 a.m. and doesn't finish until 11 a.m.
Not fair
The ladies on "The View" on Thursday, January 4 discussed how unfair the salary gap is. Co-host Sunny Hostin pointed out that Hoda has been with the network for 20 years and deserves more compensation for stepping in and keeping the show running smoothly in the wake of such disturbing news about Lauer.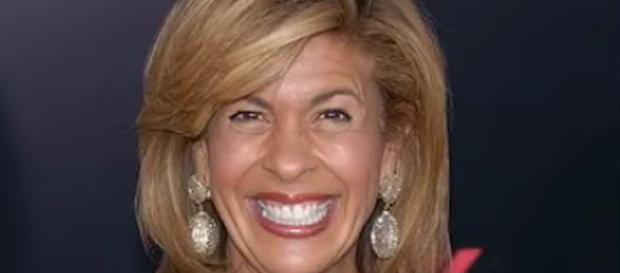 The New York Times reports that the "Today" show was ahead of ABC's "Good Morning America" in ratings every week since Hoda was at the co-anchor desk. This is something that hasn't happened in more than five years.
Others are complaining about the amount of money Hoda is making; however, Hoda herself hasn't spoken out about the difference. She appears happy to be a co-anchor for the morning news program. The 53-year old new anchor says this is her dream job.
A comment was made that NBC wanted to keep Hoda's salary close to what co-anchor Savannah Guthrie is making rather than coming close to what Lauer was making. People think it is a shame that Hoda and Savannah's combined salaries don't add up to what Lauer was getting and what Megyn Kelly is getting for her one hour show on NBC.
Conservative commentator Britt McHenry thinks Hoda and Savannah should make salaries close to what Lauer was making. Not only is Hoda's assignment saving the network at least $18 million a year, but she is also saving NBC the money it was spending on private helicopters for Lauer to travel back and forth to his house in the Hamptons.
Other anchors
According to Business Insider, Hoda Kotb is also making far less than ABC's "Good Morning America" anchors. Robin Roberts and George Stephanopoulos reportedly make between $15 million-$18 million each for hosting their morning show from 7 a.m. to 9 a.m. Kelly Ripa reportedly makes about $20 million for hosting the one-hour show "Live with Kelly and Ryan" at 9 a.m.
Click to read more
and watch the video