4 Best Movie Premieres In January 2018
New year means a new selection of films coming to a theater close to you.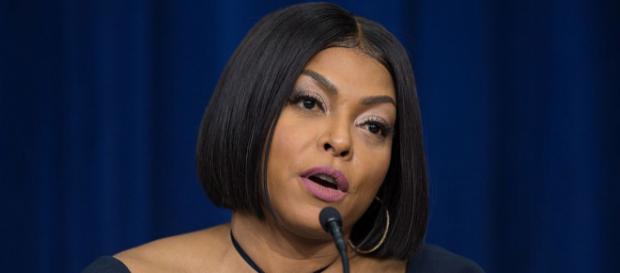 After the blockbuster holiday season, January generally proves to be a letdown for film lovers. In 2018, that will likely be the case once again. Some of the biggest stars in the industry will take to the screen in largely unheralded Movies. That doesn't mean the month will be a total dud. Viewers will just have to work a little bit harder to appreciate the projects being made for audiences nationwide. Here are the four movies to keep an eye on next month.
4. 'Paddington 2' [January 12]
Yes, it's that kind of month - deal with it.
At least British children are going to have a good time at the movies (Note: The film was actually released in the United Kingdom in November). The 2014 film was critically acclaimed, while the 2017 sequel sees Paddington trying to catch a thief. Ben Whishaw is again voicing the titular bear. There aren't many other children's movies coming out during the month, so this may be the lone family trip to the theater.
3. 'The Commuter' [January 12]
Liam Neeson on a moving transportation vehicle - sound familiar? This time, he trades in his plane for a commuter train.
Other than that, the plot and trailer read almost exactly like "Non-Stop." He's just an insurance salesman who doesn't want a lot of people to die on their morning commute, let the man read his newspaper! It's been three years since there was a "Taken" film, so it feels like a good time for the classic Neeson movies to return.
2. 'Maze Runner: The Death Cure' [January 26]
First off, are the "Maze Runner" movies beginning to seem like "Prison Break" seasons? In this installment, the crew has to break into a labyrinth to get the long-awaited answers the entire franchise has promised.
Star Dylan O'Brien suffered serious injuries during filming, causing a year-long postponement of the film's release date. While O'Brien's health comes first and foremost, film lovers will be left wondering if the wait was worth it.
1. 'Proud Mary' [January 12]
What CAN'T Taraji P. Henson do these days? This time around, she's trying her hand at an action-thriller, more "Empire" than "Hidden Figures." None of the other main cast members (other than Danny Glover) ring a bell, so this is going to be a true star moment for Henson.
She actually wasn't in any movies in 2017, so film fans may have temporarily forgotten her face. It shouldn't take very long to jog some of those memories, dating all the way back to "Hustle and Flow."
Click to read more
You will watch a video to read the news
or