'The Voice' 2017 Top 12 Song Spoilers For November 20
A look at what songs 'The Voice' season 13's top 12 contestants will cover during the season's first live show.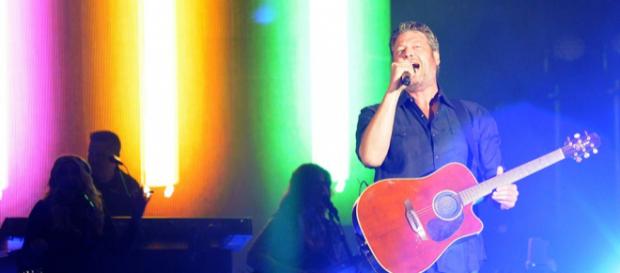 "#The Voice" 2017 goes live for the first time this season as the top 12 contestants vying for the season 13 crown sing for America's votes on Nov. 20. A late morning update to the iTunes store revealed teasers of the popular songs the aspiring performers will take on during the live episode. So who's singing what? Here's a quick peek at the details.
New girl JHud's and Miley Cyrus' team picks
The pressure's on for "The Voice" newcomer Jennifer Hudson, who will watch for the very first time as her three proteges sing live for votes and the chance to take home iTunes bonuses. On the menu for Davon Fleming is Beyonce's "Love on Top," while Shi'Ann Jones will go "older" school with the 1990 Mariah Carey release "Vision of Love." The last member of the group --rising teen heartthrob Noah Mac of Dublin, California-- will deliver his spin on Coldplay's "Speed of Sound."
In Miley Cyrus' corner of the competition, Ashland Craft will perform Tanya Tucker's 1972 Top Ten Country Hit "Delta Dawn," while Brooke Simpson will put her own twist on Kesha's "Praying." The third member of Team Miley, Janice Freeman, will take on "The Story" by Brandi Carlile.
Team Blake and Team Adam's top 12 show song spoilers
The six aspiring singers representing long-time coaches Adam Levine and #Blake Shelton will perform a variety of different tunes during "The Voice" 2017 top 12 show. For Team Adam, Addison Agen will bring her own take on Sara Bareilles, "She Used to be Mine," to the stage. Adam Cunningham is slated to sing the 1984 Phil Collins power ballad, "Against All Odds," and Jon Mero will perform, "Why I Love You," by MAJOR.
Finally, for country music superstar Blake Shelton, Chloe Kohanski will take on the Dido hit, "Thank You," while Keisha Renee will sing, "Midnight Train to Georgia," by Gladys Knight and the Pips. The third and final remaining member of Team Blake, Red Marlow, will deliver his own cover of the 1989 Shenandoah number one hit, "The Church on Cumberland Road."
"The Voice" 2017 top 12 show will mark the first time during season 13 that the hopefuls sing live for votes from the viewing public.
The previous episodes --including last week's round of playoffs-- were taped earlier in the year, so this will be the first time that America will have the chance to decide who lives on in the competition, and who heads home. Who will sing for the first Instant Save of the season on Nov. 21? Who will break into the iTunes Top 200 Singles top 10 and earn an iTunes bonus? Watch "The Voice" tonight on NBC to see how the contestants handle the pressure of singing live. #November 20