Here's why 'The Runaways' isn't on Netflix
Despite their long-standing partnership with Netflix, the Marvel TV head reveals why they decided to partner up with Hulu for 'The Runaways.'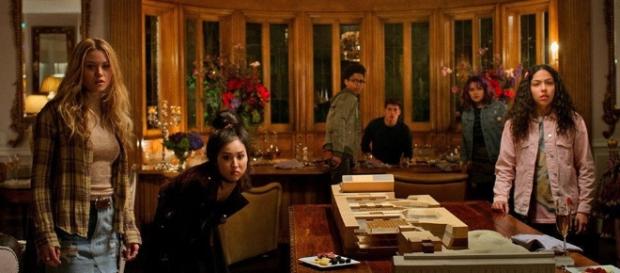 "#The Runaways" comic book series has been adapted as a live action show. The story follows a group of teenagers who discover that their parents are part of a supervillain cult called The Pride. This time, Marvel has opted to change platforms and give the rights to Hulu instead of Netflix. Many fans are wondering why as Marvel has worked with the streaming service in the past to create shows like "Daredevil" and "Jessica Jones."
Something new
While Marvel can't adapt all their comic books as movies, they're working on making some of them as TV shows instead. They're already made some popular live-action adaptations like "Luke Cage" and "The Defenders," while they'll also be bringing over "The Punisher" very soon.
That said, all of these shows premiered on Netflix, so it's a bit puzzling as to why "The Runaways" is on a different streaming platform.
During a recent interview with Jeph Loeb, he mentioned that it was an easy decision to bring the show over to Hulu. The head of #Marvel Tv claimed that the streaming service had been wanting to collaborate with them for some time now, and they've finally had the opportunity with "The Runaways."
"We were very excited about the possibility of joining a network that was young and growing in the same way that when we went to Netflix it was young and growing on the original side," he mentioned, "It really feels like we're in the right place at the right time with the right show."
Changed content
In other news, the show's stars recently attended the New York comic con to talk about their latest project.
In a different Polygon report, actress Lyrica Okano mentioned that they had to change one crucial factor in the show: Nico's powers. Originally, the character had to cut herself to summon her weapon. The actress claimed that Schwartz and Savage thought it was best to remove the scene because of the show's target audience.
"Nico does not cut herself. I think for a good reason for the show," Okano claimed. She claimed that since there will be plenty of teenagers watching the show, they don't want to promote anything like self-harm. Even so, they will still try to include all of Nico's major traits in her character arc, including blood. Whatever the case, it seems like "The Runaways" is trying to avoid the "13 Reasons Why" controversy. Many fans attacked the show for its graphic suicide scene. The upcoming show is slated to release this November 21 on Hulu. #The Runaway