'Tragedy Girls': Acclaimed comedy picked up by Gunpowder & Sky
The film had its Canadian debut at the recently held Fantasia Film Festival.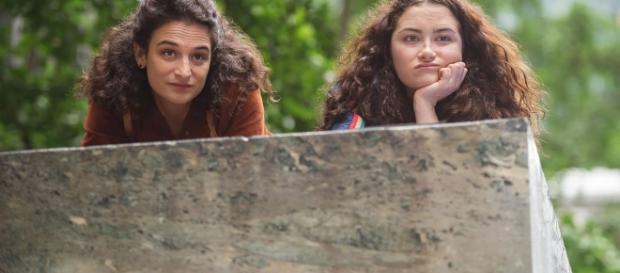 Gunpowder & Sky announces the acquisition of the #Teenage Comedy, "#Tragedy Girls," which was recently premiered at the Fantasia Film Festival. "Tragedy Girls" is a horror comedy with some badass female teens we've seen on the screen. Gunpowder & Sky CEO Jake Hanly told Multi Channel that they had plans to develop a sequel to the film by the end of this year.
"We're thrilled to take audiences on this ride. We're always looking for ways to take risks with new formats and models for how to release and market content," Hanly told the news outlet.
Gunpowder & Sky on acquisition of the horror comedy
After seeing how well fans were connecting with the film at South by Southwest, Jake Hanly decided to acquire its distribution rights in June 2017.
The deal is brokered by Hanly and CAA on behalf of the filmmaker. "Tragedy Girls" is produced New Artist Pictures and The Comeback Kids, in association with Ardor Pictures. It follows two teenage girls who use their website about real-life incidents to threaten the youngsters.
Directed by Tyler MacIntyre and written by Chris Lee Hill, "Tragedy Girls" features Alexandra Shipp, Brianna Hildebrand, Josh Hutcherson, Craig Robinson, Kevin Durand, Jack Quaid, Timothy V. Murphy, Nicky Whelan, Kerry Rhodes, Austin Abrams, Rosalind Chao and Keith Hudson in the leading characters. It is Tyler's second feature; his debut "Patchwork" was a critical and commercial success. Producers include Armen Aghaeian, Anthony Holt, Edward Mokhtarian, Tara Ansley, Craig Robinson, and Cameron Van Hoy. Tyler MacIntyre has established himself as a horror director to watch; he's steeped in the history of the genre while bringing an authentic and fresh take.
The release date
As we have told you that Gunpowder & Sky has acquired rights to the film, which is slated to be released in December 2017. Andrew Barker from Variety calls it "a fresh horror comedy to emerge in Scream's long wake. "Tragedy Girls is a fun-filled comedy, which may have a great run in the international markets," said O'Shea from Deadline. In the meantime, Gunpowder & Sky has launched a number of projects including "Drawn & Recorded," "Betting on Zero" and "Hounds of Love." "Sickhouse," featuring Andrea Russett, generated more than 100 million views on Snapchat when it was released as a series of 10-second clips in 2016. Gunpowder & Sky has reportedly acquired the international distribution rights to "Sickhouse" too. #Gunpowder & Sky