'The 100' Season 5: John, Raven's romance brewing, is show going back to start?
It looks like there are a lot of changes happening in 'The 100' Season 5 after the six-year time jump.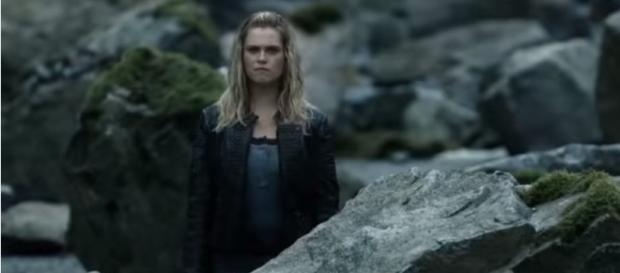 Fans are now waiting for the continuation of "#The 100" #Season 5 after the previous season finale's major cliffhanger. As there will be a six-year time jump after the second nuclear apocalypse, viewers now wonder how things are going to change for everyone.
At the recent TCA press tour, Hypable revealed the things it learned from the event about the post-apocalyptic drama's return. Aside from the more mature Clarke Griffin (Eliza Taylor) and Octavia Blake (Marie Avgeropoulos), viewers are also going to see a lot of flashbacks that will tell the story behind the time jump.
A return to the beginning
"The 100" Season 5 is going to feature new conflict between the much-loved lead characters and the coming Eligius ship's mysterious passengers that were seen in the previous season's final episode.
The upcoming installment will also feature flashbacks that will unveil what really happened in the six-year time jump. This retrospect will explain the changes viewers are about to see in some characters. Unfortunately, it is again going to have only 13 episodes to offer, unlike its second and third chapters that had 16 episodes.
As the science fiction television series has a lot of characters and relationships to tackle, fans might want to see more of the fifth installment with longer chapters. This is to feature more flashbacks about what really occurred after six years and some insights about the coming Eligius prisoners.
The upcoming new phase is said to be "character-centric and flashback-heavy story," so every question fans have will be answered. From the looks of it, the show seems to be returning to the start where it is just introducing new conflict and a different group of people – from forming relationships, alliances, and enemies.
So, fans might see the new versions of the Skypeople, Grounders, and Mountain Men.
A brewing romance between John and Raven
Meanwhile, in an interview with Tell-Tale TV, Richard Harmon talked about his character and future as John Murphy in the coming "The 100" Season 5.
The 25-year-old star hinted that there might be a possible romance happening between his role and Raven Reyes (Lindsey Morgan). Although he didn't discuss the specifics, he did tease that they are going to stay in space even if the Earth is now safe to return to. With that, viewers are wondering if there will be relationship brewing while they are on the rocket. In fact, he even revealed that there is "a lot of fire" going on between them. #John Raven