'Space Jam 2' update: Jump ball delayed because of Lebron James
Lebron James' busy schedule halts production of hit basketball film 'Space Jam 2'.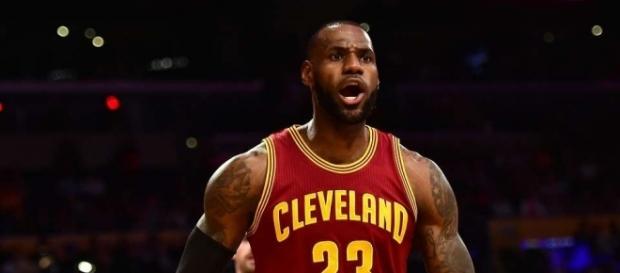 Fans of the original "Space Jam" movie may have to wait a little longer for "Space Jam 2".
Justin Lin, booked by Warner Bros. Pictures to helm the movie, admitted that the sequel is not yet in production. Apparently, the film's main actor is still not ready to shoot scenes with Bugs Bunny and the #Looney Tunes squad.
Cause of delay
According to Bleacher Report, Lin feels that this year is not the right time for the sequel to push through. He said that putting professional athletes on an acting job for a few months is one of the biggest challenges facing the production. Not to mention that "Space Jam 2" has commissioned a player who has just been in a tragic lost in the recent NBA finals.
For the record, the first film was produced in 1996 featuring NBA's all-time great, Michael Jordan. "Space Jam 2", on the other hand, will star one of the league's current sensations, #LeBron James. James earlier noted that he was a fan of the original "Space Jam".
The King from Cleveland is one of the busiest athletes in the world today. He has been juggling his basketball career, modeling projects, and product endorsements recently. Unfortunately, the Cavaliers lost to Golden State Warriors [VIDEO] in an epic 4-1 finals series. That being said, James might be looking for revenge more than filming for "Space Jam's" Looney Tunes team.
Lin also cited that creative issues, like bringing in a new cast for the sequel, has been hounding him ever since he signed the contract. Well, it looks like he wants to give the sequel a fresh look come its big day.
The idea for "Space Jam 2" first emerged way back in 2014. James' SpringHill Entertainment sealed the deal as the producing partner for Warner Bros. So far, no other news on the film and television front has been announced regarding projects for the production outfit.
"Space Jam" is the highest-grossing basketball film in history. It presented fictional events that occurred between 1993 (Jordan's first retirement) and 1995 (Jordan's return). In the movie, he got involved in some inter-galactic matches with Bugs Bunny and his "Looney Tunes" friends. The movie became an instant success, earning more than $230 million with only $80 million as budget. Will the next installment exceed expectations?
James invades LA
Meanwhile, the Inverse featured an AI technology that predicts the future of James' basketball career. Per the report, the 32-year old icon will be transferring to another epic franchise in the NBA soon. Using Swarm intelligence, there is actually a big chance that Lebron James will be moving to the Los Angeles Lakers starting this upcoming 2018 season.
While there have been no official reports of the Laker transition, it was already rumored that such a decision is something that "intrigues" Lebron James. The other option now for him is to just stay with his current team Cleveland Cavaliers. James led the Cavs to their first ever NBA championship title in 2016, wherein he also got the Bill Russell NBA Finals Most Valuable Player Award.