Jennifer Aniston and Brad Pitt may reunite on 'Jimmy Kimmel Live'
It has been rumored that Jimmy Kimmel has invited Pitt and Aniston for an interview.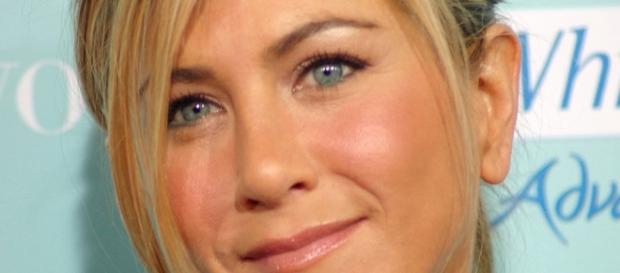 It's been years since #Jennifer Aniston and #Brad Pitt divorced, but their fans still hope to see them together on television. New rumors claim that the actors might appear on "Jimmy Kimmel Live" for an interview. Jimmy Kimmel, who is Jennifer and Brad's mutual friend, reportedly wanted to interview the two stars, according to Radar Online. It is believed that Jimmy has initiated a move to make this happen. Has he invited both Brad Pitt and Jennifer Aniston to the show? It looks like Jimmy Kimmel wants to make history by bringing the exes together. Brad Pitt is free of Angelina Jolie, and Kimmel believes that he can bring Brad and Jennifer closer to each other.
The truth has been revealed
The report, however, should be taken with a grain of salt. According to Life and Style magazine, Jennifer and Brad have no plans to reunite on national television. While Aniston's reunion with Brad may not be possible, her union with her "Friends" co-star Reese Witherspoon is already in the works. The untitled series will see Jennifer and Reese in the leading roles. According to The Hollywood Reporter, it may premiere on NBC in coming months.
Is Jennifer Aniston getting revenge on Angelina Jolie?
Jennifer is not getting revenge on Angelina with a television comeback, despite some false reports. They were Hollywood's best couple for years and would have celebrated their fifteenth anniversary today if things worked out for them. Yes, we are talking about Jennifer Aniston and Brad Pitt.
During their divorce proceedings, there were speculations that Brad had been unfaithful to Jennifer with Angelina, whom he began dating soon after their split. Back in 2005, different publications speculated that the split was due to Aniston's refusal to have kids with Pitt. However, the actress denied that it was the reason for their separation in a Vanity Fair magazine interview. She stated, "I've never said I do not want to have kids."
Jennifer Aniston dated Vince Vaughn for three years. In 2007, she was seen with British star Paul Sculfor. The actress subsequently dated John Mayer for almost ten months. In February 2012, it was reported that Justin Theroux and Jennifer Aniston purchased a home in Los Angeles for $21 million. They announced their engagement in August 2012 and were married in August 2015. Brad Pitt, on the other hand, was seen with Kate Hudson. Rumors that Kate is pregnant with Brad's twins have swirled for a few days. Sorry to say but the rumors that Jennifer Aniston and Brad Pitt might reunite on TV are false. You never know what Jimmy Kimmel might have up his sleeve. #TV Shows