It seems that Tom Cruise-starred movie will beat out Gal Gadot film at the box office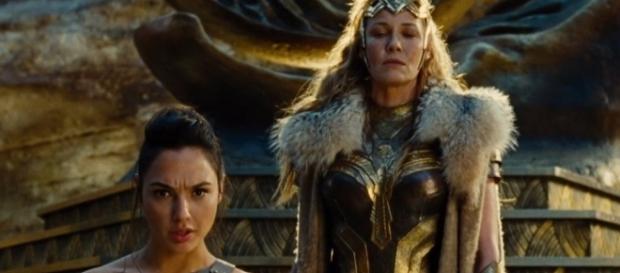 Tom Cruise's horror film "The Mummy" is set to get lassoed by Gal Gadot's new movie "Wonder Woman."
Will "The Mummy" break the box office records of "Wonder Woman." It's too early to give an answer; however, we feel that "Wonder Woman" will be a major summer hit since the film has grossed over $102 million at the global box office in just a few days. "The Mummy," on the other hand, is counting on a strong run overseas – where Tom has huge sway to make up for a probable deficit in both Canada and the United States.
What do the critics say?
Early projections reveal that "The Mummy" will end its theoretical run by grossing $800 million, while "Wonder Woman" may touch the $1 billion mark during its theatrical run.
In May 2017, critics revealed that Universal's film "The Mummy" will debut to $45 million in North America, Canada, and other major markets of the world. This horror film is full of monsters; Sofia Boutella has been in the headlines and looks like an iconic monster in "The Mummy" clips and posters.
According to NRG, a famous polling service, "The Mummy" will gross $25 to $35 million in its opening weekend. So, the film won't break the records of "Wonder Woman." There are high chances that the monster film will lose the domestic box office race to "Guardians of the Galaxy Volume 2" and "Wonder Woman." Directed by Alex Kurtzman, "The Mummy" is developed with a budget of $125 million and features Tom Cruise, Sofia Boutella, Annabelle Wallis, Russell Crowe, Courtney B. Vance and Jake Johnson.
This film will swing into theaters on June 9, 2017.
Ruling the box office
No doubt, "Wonder Woman" has set new box office records. Directed by Patty Jenkins, this film features Gal Gadot in the leading character. Before "Wonder Woman," audiences used to see males in superhero movies. For the first time, a female has played the same role, thanks to Gal Gadot for her incredible and lively performance. Patty Jenkins, on the other hand, is the first female director to develop such a marvelous film.
The smashing success of the Gal Gadot-starred movie has opened the doors of Hollywood for Jenkins. She is reportedly recruited to direct and co-produce a lot of films in coming months. "Wonder Woman" got 87% scores on Rotten Tomatoes based on 405 reviews, while Metacritic assigns it a score of 78 out of 100 based on 102 critics. Obviously, "The Mummy" has yet to release so we cannot say whether this film will break the records of previous blockbusters or not especially "Beauty and the Beast" and "Wonder Woman."
Click to read more
and watch the video
or