'The Bachelorette' week 4 spoilers: Who does Rachel send home Monday night?
Rachel and her remaining guys travel to South Carolina this week for more dates and drama.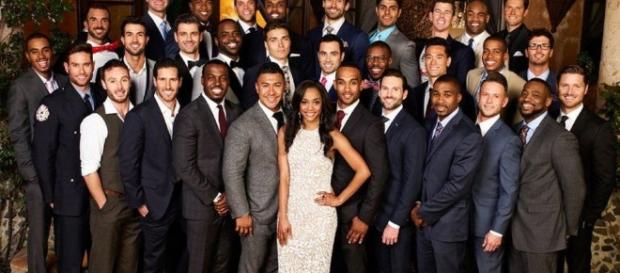 Last week, "#The Bachelorette" fans were disappointed when ABC didn't air Episode 4 due to the NBA Finals. However, Rachel Lindsay and her remaining guys will be back on Monday night for more dates and drama. The episode that airs on June 19 begins at 8 p.m. ET and you won't want to miss a minute as Rachel starts to narrow down her frontrunners.
Travel begins
Two weeks ago, Rachel Lindsay sent Lucas (Whaboom!), Blake, Brady, Kenneth, Diggy, and Bryce home. Fred Johnson left during the "Ellen" TV show group date. Now it's time to leave the mansion and begin the travel portion of the season.
What's the first stop? Rachel and the 12 guys who remain will travel to Bluffton, South Carolina.
It's the only U.S stop of the season other than their first round of dates in the Los Angeles area. After South Carolina, the guys will head overseas. Once Rachel is down to her final three, the overnight dates and the season finale will take place in Madrid, Spain.
Week 4 dates
There are two one-on-one dates and one group date this week. According to ABC, it's going to be a spelling bee group date, so we'll find out who the smarties are on Monday night.
Group Date: Twelve guys will take part in the spelling bee including — Alex, Jonathan, Peter, Will, Bryan, Eric, Josiah, Lee, Iggy, Kenny, Anthony, and Matt. Who wins? Reality Steve states that Josiah wins first place in the competition.
A Bachelor Nation Spelling Bee? This could spell D-I-S-A-S-T-E-R for some of these guys. #TheBachelorette pic.twitter.com/FshYB71Cl2

— The Bachelorette (@BacheloretteABC) June 16, 2017
One-on-One Date: Jack Stone goes to a Shuckin' and Shaggin' event with Rachel — whatever that is! Things don't go so well and Rachel sends Jack home.
He was part of the "Bachelor in Paradise" cast that got sent home after a week of filming, so it's clear that Jack isn't having any luck finding love on TV.
One-on-One Date: Dean Unglert, one of the youngest guys on Rachel's season, scores some alone time with the "Bachelorette" star this week. Their date includes a ride in the Goodyear blimp and, of course, dinner that they won't eat. There's also word that they will attend a concert, so it's a full day for both of them. Rumor has it that Dean makes it far this season, but not quite far enough. He was one of the guys from Rachel's season who flew to Mexico to film "Bachelor in Paradise," but we all know how that ended.
.@TheRachLindsay and Dean are about to ride off into the sunset together! 💕 #TheBachelorette pic.twitter.com/wQUr71eD6o

— The Bachelorette (@BacheloretteABC) June 15, 2017
Who goes home Week 4?
After the dates, Rachel will send more guys home before they head off to Oslo, Norway. Reality Steve reports that in addition to Jack Stone, Iggy Rodriguez and Jonathan Treece will be sent home on Monday night. Steve notes that one more guy may leave as well, but he wasn't sure.
Watch "The Bachelorette" Week 4 at 8 p.m. ET on June 19 on ABC. #Reality TV