Tiger Woods tested negative for breath test after arrest
The golfer is repentant after his arrest accused of driving intoxicated and says that everything was due to "a reaction to prescription drugs"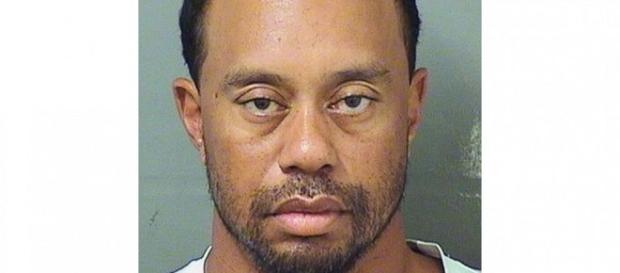 Details of the Tiger Woods arrest for intoxicated driving are outlined. Police have revealed that the most famous golfer was found at three o'clock Monday with his car standing on the side of a street in Jupiter (Florida, USA) with the position lights and the flashing light on. Woods was in the vehicle asleep at the wheel.
The police woke up the athlete who had the seat belt on. Woods was "extremely slow and confused," the police say. He was not able to walk in a straight line or to stand straight on one leg. When he began to articulate his ideas somewhat better, he told the agents that he had arrived that night from a golf event in Los Angeles. In the alcohol test, the result was negative.
Woods explained that he had taken medications, was also arrested for driving "intoxicated" and released a few hours later without having to pay bail.
The golfer said the same thing - which was a problem of pills - at the end of his hard day on Monday in a message to the media. "I understand the gravity of what I did, and I take full responsibility for my actions. I want the public to know that alcohol was not involved," said the 41-year-old golfer. "What happened was an unexpected reaction to Prescription Drugs. I did not realize that the drug mix had affected me so strongly," Woods adds in his complaint. "I would like to apologize wholeheartedly to my family friends and fans. I look forward to more of myself as well.
I will do everything in my power to ensure that this never happens again. I have fully cooperated with the implementation of the Law, I would like to thank the representatives of the Police Department personally, and the Palm Beach County Sheriff's Office for their professionalism," concludes the statement.
A picture circled the world
The photograph of Tiger Woods' face taken by the police after his arrest has circled the world marking a new chapter in his tumultuous personal trajectory of the last years. Woods was arrested in the town of Jupiter where he has his mansion on an exclusive island. The golf genius at low hours was transferred to the police station of the municipality of Palm Beach and about eleven in the morning was released.
Without bail but with the global media focus falling mercilessly on him.
Woods, a young prodigy and golf legend winner since 1996 of 14 big and 79 titles on the PGA Tour and with a fortune valued by Forbes in more than 700 million dollars is far from the competition due to physical problems. Farther away from winning his last major tournament - the US Open in 2008 - and returning to the PGA Tour in January after an absence of 17 months, he had to enter the dry-dock again after retiring due to problems back to a tournament in Dubai in early February.
Health problems
In April, he underwent his last back operation his fourth surgery in three years and is currently in the recovery phase. Last week he said on his blog with a positive and calm tone "From my return to competition the long-term forecast is positive. My surgeon and my chiropractor said the operation was a success. It is just a matter of not bothering him. I am walking and doing my exercises and taking and picking up my children from school.
All I can do is go day by day that there is no hurry. "But I want to say clearly that I want to go back to professionally playing golf." He said he had not felt "so good" for years.
But his arrest while driving his car intoxicated in Jupiter is a new blow to his image after the sexual scandal he staged in 2010 and led to the divorce of his wife model Elin Nordegren.
Also, this is not the first time Tiger Woods has a problem with the car on Thanksgiving Day 2009 the golfer built his car at dawn at the entrance of another of his residences in Orlando (Florida).
On that occasion, his wife used a golf club to break the rear window of the vehicle and remove her husband. That incident seemed to open the Pandora's Box since after that his dozens of infidelities were made public to Nordegren mother of his two children.
Click to read more
and watch the video
or