'RHONJ' star Dina Manzo beaten in home invasion
Dina Manzo and her friend were attacked and received serious injuries.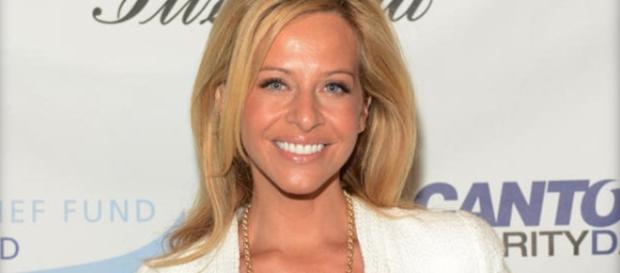 The "Real Housewives of New Jersey" actress, Dina Manzo, and her boyfriend, David Cantin, are the victims of a Home Invasion that left both with facial and knee injuries.
According to New York Times, Dina Manzo and David Cantin walked into their Holmdel house Sunday night to find the robbers already inside. The masked attackers rushed toward them, beating the innocents with a baseball bat for several minutes. The couple was then bound in the home, and the robbers went through their lockers and stole cash and jewelry. Prosecutors claim that they are investigating the case, and will soon arrest the robbers.
Dina Manzo – the victim of an invasion
She gained recognition in no time with her appearance in "Real Housewives of New Jersey." Actress Dina Manzo and her businessman boyfriend, David Cantin, were left helpless at their house when police arrived and confirmed the case of home invasion.
Cops say that the invaders rushed toward the couple when they were opening the front door. Both Dina and David were stuck many times with a baseball bat by one of the goons. Later on, they managed to free themselves and called the police for help.
@Andy What hath you wrought Cohen? 'Real Housewives' Dina Manzo Tied Up, Beaten in Home Invasion https://t.co/CwCEJUSfGk via @toofab pic.twitter.com/iWg7zDxunl

— bebo'18 (@Alwaysimplied) May 16, 2017
The Holmdel Township Police Department has launched an investigation into the robbery and attack with the Monmouth County Prosecutor's Office. Manzo and Cantin suffered facial injuries and were treated at a local hospital yesterday. Dina Manzo is an American TV personality and successful entrepreneur.
In addition to "The Real Housewives of New Jersey," she has worked in a sitcom titled "Dina's Party."
Her personal and professional life
In 2007, Dina appeared in an episode of "My Fabulous Wedding," alongside her husband. In 2009, she made the headlines with her appearance in the first two seasons of "RHONJ," a reality show focusing on women living in New Jersey. In 2015, she left the series due to relocating to California and founded her organization named
In 2015, she left the series due to relocating to California and founded her organization named Project Ladybug.
This non-profit foundation focuses on helping poor children diagnosed with severe diseases such as cancer. It pays medical bills and bears other expenses on behalf of the needy kids.
In 2013, Manzo filed for a divorce from her husband, Tommy Manzo, and started dating her close friend, David Cantin. She has a daughter, Lexi, from the previous marriage.
'The Real Housewives of New Jersey'
"The Real Housewives of New Jersey" is a popular reality TV show premiered in May 2009 on Bravo. It is the fourth installment in "The Real Housewives" franchise and focuses on the lifestyle of New Jersey women.