James Cromwell reveals details about his character in 'Jurassic World 2'
He has stated that the leading role resembles the main character of 1993 movie.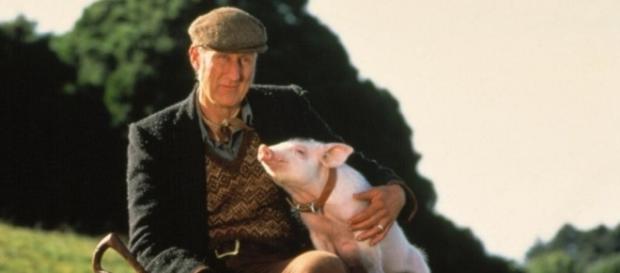 James Cromwell has recently shared exciting details about his role in "Jurassic World 2."
According to Coming Soon, the actor is playing a scientist, Benjamin Lockwood, who partners with an app developer, John Hammond, to develop the technique of cloning dinosaur genes. In recent months, it was rumored that Universal's highly-anticipated "Jurassic World 2" has the story similar to the original film "Jurassic Park."
James Cromwell has openly admitted that his role in the new movie resembles the leading character of 1993 blockbuster. However, the new film will have better action sequences and superb cinematography. It is a bit scarier and darker than the original, carrying out the story forward in an unpredictable way.
'Jurassic World 2' – an American adventure
Cromwell is also credited for the success of "The People vs. Larry Flynt," "The Next Generation," and "Spirit: Stallion of the Cimarron." "Jurassic World 2" is one of the most anticipated Hollywood films. It is the fifth film in the "Jurassic Park" series and a sequel to 2015 movie "Jurassic World." J. A. Bayona serves as director and co-producer, with Colin Trevorrow writing the story and dialogues.
Chris Pratt, Bryce Dallas, Jeff Goldblum, B. D. Wong, and James Cromwell portray Owen, Claire, Malcolm, Henry, and Benjamin, respectively. Daniella Pineda, Geraldine Chaplin, and Ted Levine are in the supporting characters. In 2013, Steven Spielberg showed interest in developing more "Jurassic World" films and was in the talks with Colin Trevorrow.
This Is The Role James Cromwell Will Play In Jurassic World 2 https://t.co/X2UgNEiz7H pic.twitter.com/Qd6ggC4vpe

— BABA KUNLE (@babakunle774) April 29, 2017
The same year, Colin officially announced that Omar Sy and Chris Pratt would reprise their roles from the previous movie. In June 2015, Frank Marshall discussed the project with Universal Studios and began pre-production. A bunch of miniature dinosaurs was developed for the film. Earlier this month, Michael Giacchino was confirmed to compose the score of the upcoming movie, with Óscar Faura serving as the cinematographer. Most of the scenes have been shot at Pinewood Studios, Hawaii, Wales, and Los Angeles. "Jurassic World 2" will be released on June 22, 2018, by Paramount Pictures.
James Cromwell Reveals Interesting 'Jurassic World 2' Character Link to 'Jurassic Park' https://t.co/b0vk426KgW pic.twitter.com/WafshVKp5U

— Bloody Disgusting (@BDisgusting) April 27, 2017
James Cromwell as an actor
Born in 1940, James Cromwell is a famous actor and filmmaker. He is best known for his works in "Star Trek: First Contact," "L.A. Confidential," "The Green Mile," "Space Cowboys," "The Longest Yard," and "Six Feet Under." He received three Screen Guild Awards and one Academy Award for his incredible performance in 1995 blockbuster "Babe." The actor has played a significant role in "Jurassic World 2."
Click to read more
and watch the video
or