Emma Watson opens to 'Beauty and the Beast' sequel; Disney says no
Rate this title
A sequel is being developed for the film but the release date is unconfirmed.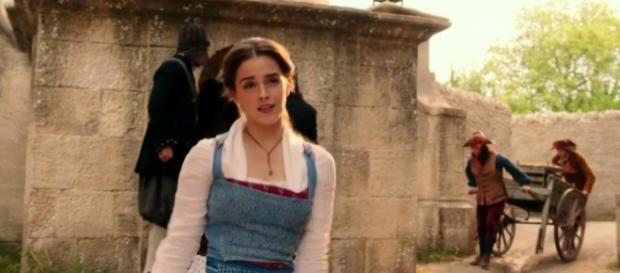 We cannot deny that the live-action film, "Beauty and the Beast," ended up a rousing success. It has reportedly grossed over $1.12 billion at the box office. So, it's obvious that there will be a sequel.
The good news is that scripting of "Beauty and the Beast 2" has started. Speaking about her experience yesterday, Emma Watson said that she had always liked to play Bella in another movie. On the other hand, a Disney representative, Sean Bailey, says that the studio has no plans for a "Beauty and the Beast" sequel due to budget issues. Perhaps, it may announce sequels to "The Lion King," "The Little Mermaid," "Dumbo," and "Aladdin" in coming months.
About the original movie
It is a romantic fantasy by Bill Condon. The movie grossed over $1 billion in just three months, becoming one of the top-earning projects in 2017. The film is produced by Walt Disney and Mandeville Films, an adaptation of the Jeanne-Marie fairy tale. The leading roles are played by Emma Watson, Josh Gad, Dan Stevens, Kevin Kline, Luke Evans, Stanley Tucci, Ewan McGregor, Ian McKellen, Gugu Mbatha, Emma Thompson and Audra McDonald.
According to the filmmaker, most of the scenes were shot in England. The sequel is likely to be shot in London, Los Angeles, Paris, and New York City. The first film was released in Digital 3D and IMAX formats, while the new version will be out in IMAX 3D and RealD 3D.
Emma Watson Confirms She Wants To Do A "Beauty And The Beast" Sequel & Here's What She Thinks It Should Be About: https://t.co/pasAdE8ffe pic.twitter.com/ti9OWUmzMh

— People's Choice (@peopleschoice) April 28, 2017
The story revolves around a beautiful young lady, Bella (Emma Watson), who lives in the town of Villeneuve with her family.
One day, she gets kidnapped by a weird beast (Dan Stevens) who forces her to live in his grand palace. During her stay there, Bella finds the humanity in the beast and falls in love with him. On May 1, 2017, it was reported that Disney would spend over $230 million on production. Previously, the studio spent more than $80 million for marketing of "Beauty and the Beast."
DAN STEVENS talks a potential BEAUTY AND THE BEAST sequel! https://t.co/Mt7EOuiafo pic.twitter.com/BhpEn5FvUV

— GEEK MOTIVATION (@GEEKMOTIVATION) April 24, 2017
Box office projections
As the first version has earned more than $1.10 billion, we hope that the sequel will make at least $600 million in the opening weekend. It would not be wrong to say that "Beauty and the Beast" is Watson's highest-grossing movie after "Harry Potter and Deathly Hallows," which grossed over $480 million in the opening weekend. Alone in the US, the live-action grossed more than $550 million. The other top earning projects of Disney are "Hello, Dolly," "Mamma Mia," "Frozen," and "Batman v Superman: Dawn of Justice."
Click to read more
and watch the video
or