Top three highly-anticipated Steven Spielberg movies
The director is currently busy in the shooting of his mega-budget films.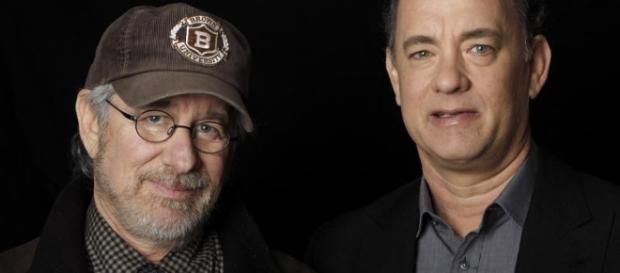 The filmmaker partners with Harrison Ford for 'Indiana Jones 5.' Prolific Steven Spielberg and Harrison Ford are back with another "Indiana Jones" movie. The movie will hit the global cinemas after two years. "Games Radar" reports that "Indiana Jones" is one of the best films in cinematic history. Spielberg claims at least three movies will be released from 2017 to 2019, including "Indiana Jones 5." Let's begin the countdown.
'The Kidnapping of Edgardo Mortara'
"The Kidnapping of Edgardo Mortara" is an anticipated Hollywood movie.
The director says this film is about a young boy, played by Mark Rylance. The movie is scheduled to be released in the last week of December. Amblin Entertainment acquires the rights to distribute this film.
Harvey Weinstein planning rival movie to Spielberg's The Kidnapping Of Edgardo Mortara: https://t.co/hQ1JfYe16I pic.twitter.com/lOZukcZgIV

— Empire Magazine (@empiremagazine) September 15, 2016
The story is inspired by a book of the same name. Mark Rylance rose to prominence with the success of "Bridge of Spies." For this particular project, he won the Best Supporting Oscar. Mark confirmed in an interview with Screen Rant that "The Kidnapping of Edgardo Mortara" features Oscar Isaac and Isaac Eshete.
Oscar Isaac became a superstar after the success of "Inside Llewyn Davis," and "A Most Violent Year." Tony Kushner has written the screenplay of "The Kidnapping of Edgardo Mortara."
'Ready Player One'
"Ready Player One" is one of the most anticipated films. The movie is based on the popular book by Ernest Cline. Spielberg is famous for his big-grossing movies, so we've high expectations with this movie.
Spielberg's Ready Player One Will Feature VR Content via Vive https://t.co/bKki8R6vEJ pic.twitter.com/fPbmz5oDfi

— Black Dragon Comics (@BDragonComics) April 9, 2017
It is scheduled to be released on March 30, 2018.
The film features Tye Sheridan, Olivia Cooke, Ben Mendelsohn, and Mark Rylance.
Steven Spielberg claims that he was considering Elle Fanning, Olivia Cooke, and Lola Kirke for the role of Art3mis. Now Tye Sheridan is confirmed for this character.
'Indiana Jones 5'
Disney says that "Indiana Jones 5" will hit the cinemas on July 19, 2019. Steven Spielberg and Harrison Ford are directing this film. The script is written by David Koepp. The cast includes Bradley Cooper, Robert Pattinson, and Chris Pratt in the lead roles.
EXCLUSIVE: Steven Spielberg Confirms John Williams Returning to Score 'Indiana Jones 5' https://t.co/HZZXVaBrmv via @CelebrityNews.IO pic.twitter.com/MCa2vupGdz

— IJ Adventure Outpost (@IndianaJones_ch) April 20, 2017
Steven says that Kathleen Kennedy will play a supporting role alongside Frank Marshall. The director refused to comment anything about its plot. We look forward to "Indiana Jones 5." Since 1980, Spielberg has increased his role as a film producer.
He headed up the production team for several animated films, including "Tiny Toon Adventures," "Animaniacs," "Pinky and the Brain," "Toonsylvania," and "Freakazoid." All these films were released under the banner of Warner Bros.
After this, the filmmaker joined hands with Tom Ruegger and Jean MacCurdy for "An American Tail" and "The Land Before Time", respectively.