The US film regulators set release dates for 'Transformers,' and 'Despicable Me'
Several films are scheduled to be released this summer and we have high expectations.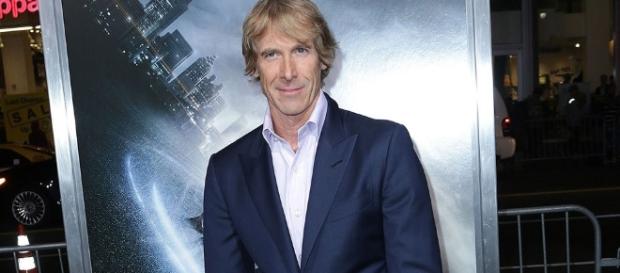 Many of the studios' mega-budget movies will open in the US, Canada, and China from May to August.
Previously, the film regulators were scheduling Hollywood movies five to six weeks in advance, which eventually hampered local marketing campaigns. But now, it's confirmed that the mega-budget films will premiere in North America and China on the same day.
'Transformers: The Last Knight'
"Transformers: The Last Knight" will be released in the United States, Canada, China, and England, on June 23, 2017.
This science fiction film is based on the toy line by Hasbro. "Transformers: The Last Knight" is the fifth installment in "Transformers" film series, and a sequel to 2014 blockbuster "Transformers: Age Of Extinction."
from "transformers: the last knight" set pic.twitter.com/eLISoEAnv3

— best of santiago (@bestofcabrera) April 26, 2017
The movie has been directed by Michael Bay, with Stanley Tucci and Mark Wahlberg returning from "Age of Extinction" and Tyrese Gibson, John Turturro, and Josh Duhamel from the first film.
#TransformersTheLastKnight #Transformers NEWS pic.twitter.com/FNrfJAE9oF

— The Last Knight (@nhmkvq1183) April 18, 2017
"Transformers: The Last Knight" will be released in IMAX 3D, by Paramount Pictures. The story is about Cade Yeager, who has formed an artificial colony with Bumblebee and several Oxford professors. He wants to know why the Transformers keep coming back to our planet.
Transformers: The Last Knight (2017) https://t.co/DfRzNBnZbz pic.twitter.com/apoMpHYTP4

— Follow sindh plus (@Lovely_Poet1) April 23, 2017
In March 2015, Deadline reported that Paramount Pictures was negotiating the project with Akiva Goldsman (A Beautiful Mind) and asked him to pitch new ideas for the film.
#Transformers #TransformersTheLastKnight HAPPY SAINT George's Day!🤖🤖💖💖 pic.twitter.com/SMPkJghHhi

— The Last Knight (@nhmkvq1183) April 24, 2017
A Paramount Pictures spokesperson has revealed that most of the scenes of "Transformers: The Last Knight" have been shot in Cuba, Phoenix, Michigan, Chicago, and Wales. Several action sequences were filmed in London, Preikestolen, and Norway.
First look at Hot Rod in 'TRANSFORMERS: THE LAST KNIGHT' (Source: @EW) pic.twitter.com/2sBsILZgBa

— Comic Fade (@ComicFade) April 21, 2017
The filmmaker spent a reported $12,000 per day for the fortnight shooting.
Transformers: The Last Knight - See the trailer https://t.co/ESVFKe4mVy pic.twitter.com/eFcymj1xcC

— Emilio Villarreal (@emilioyvilla) April 21, 2017
'Despicable Me 3'
In the US and China, "Despicable Me 3" is scheduled to be released on June 30, 2017. Universal Pictures acquires the distribution rights. This computer-animated film is financed by Illumination Entertainment and the third installment in the "Despicable Me" film series.
Pierre Coffin has served as a director, with Kyle Balda serving as executive producer.
The story and dialogues are written by Ken Daurio and Cinco Paul.
DESPICABLE ME 3 "It's So Good To Be Bad" TV Spot & Trailer (2017) https://t.co/0fOrcFPTOF pic.twitter.com/X0Xs1X5opw

— FunnyAio.Com (@FunnyAio) April 20, 2017
The film features the voices of Steve Carell, Trey Parker, and Kristen Wigg. Its story revolves around a former child star, Balthazar Bratt, who has grown up as an obsessed personality. He is little conscious about losing his fame and money. Meanwhile, Gru wants him to team up with the criminals to steal the diamonds.
despicable me 3 looks like a rip off of metal gear solid pic.twitter.com/YFFu9G4KKt

— YUNG TUNGSTEN (@galaxiaskykloz) April 21, 2017
In 2013, the NBCUniversal CEO Steve Burke confirmed that "Despicable Me 3" would be developed with a budget of $60 million. So far, three teaser trailers for the film have been released. Its last trailer was released on April 21, 2017, and designed for TV usage.
New Despicable Me 3 TV Spot features the Minions going to jail - https://t.co/dem27TaZsA pic.twitter.com/x7N6zOMsrh

— Comicbook.com (@ComicBook) April 16, 2017
In North America and China, Sony's action film "Smurfs: The Lost Village" will be released this weekend, while Disney's thriller "Guardians of the Galaxy Vol. 2" is set for May 5, 2017.
Despicable Me 3 coming out in June!!!!!!! Yesss. Lol, I like minions. pic.twitter.com/nlqNRPpZ2Y

— Lezlie👑 (@OhLezlieElisha) April 16, 2017