The movie is set to release this winter and we have high expectations.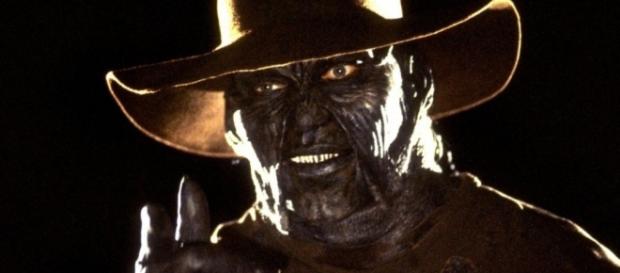 Actor Stan Shaw claims that the highly-anticipated film "Jeepers Creepers 3" has wrapped production. He took it to Twitter last night to share several new posters and clips from the movie.
"Jeepers Creepers 3" is directed and written by Victor Salva, and co-produced by Tom Luce. It features Jonathan Breck, Meg Foster, Stan Shaw, Gina Philips, and Brandon Smith in the leading roles.
Production and release date
Michelle Torres, Anthony Barbier, Ron Patterson, and Lira Williams play the supporting characters in "Jeepers Creepers 3." Bennett Salvay and Don Faunt will compose its score, while American Zoetrope acquired the US distribution rights for $51 million.
It is a joint project of Myriad Pictures, Infinity Films, and Odyssey Media.
"Jeepers Creepers 3" is the third installment to the "Jeepers Creepers" film series. Although the official release date has not been announced, there are rumors that the movie will hit the theaters this September.
Shortly after the release of "Jeepers Creepers 2" in 2003, Myriad Pictures announced its plans for the third film. The shooting could not begin due to budget issues, and the film faced various false starts and setbacks. Finally, Infinity Films and Odyssey Media provided some funds and shooting began in September 2015. According to Stan Shaw, most of the scenes have been shot in Louisiana, New York City, and Los Angeles.
The previous films
The original movie, "Jeepers Creepers," was released in 2001, with Victor Salva serving as the director and writer.
It featured Justin Long, Eileen Brennan, Gina Philips, and Jonathan Breck. On Rotten Tomatoes, the film has a score of 6 out of 10 based on twenty reviews. On Metacritic, it scored 49 out of 100 based on seventeen reviews. Scott Foundas of Variety called it a "conventional film with confusing horror scenes." It grossed over $200 million at the box office.
NO! Cathedral is non nonexistence, that's material from more than 12 years ago. It has nothing to do with 3. Different film~different title! https://t.co/x3YBHWFiOo

— Stan Shaw (@StanShaw1) April 13, 2017
"Jeepers Creepers 2" was released in 2003. It is a joint project of American Zoetrope and Myriad Pictures. The film featured Jonathan Breck, Ray Wise, Garikayi Mutambirwa, Eric Nenninger, Marieh Delfino, and Billy Aaron Brown. On Rotten Tomatoes, it has a score of 7 out of 10 based on eleven reviews. On Metacritic, the film scored only 32 out of 100 based on thirty reviews. Andy Klein of Variety called it a "scary movie with excellent sequences."
Watch Jeepers Creepers 3 (2017) Trailer: https://t.co/2EAPlcr8MA#JeepersCreepers3 pic.twitter.com/EvzkSdsgXw

— Movie Trailers (@movietraileruk) April 26, 2017
Born in 1952, Stan Shaw is famous for his appearances in "Rocky," "Tough Enough," "Snake Eyes," and "Harlem Nights." There's no information about the nature of his character in "Jeepers Creepers 3." However, the actor regularly uploads new movie posters to Instagram and Twitter to create excitement among fans.
Click to read more
and watch the video
or