Gal Gadot tweets about her old 'Wonder Woman' photoshoot
The actress looks excited for her upcoming movie and has started its promotions.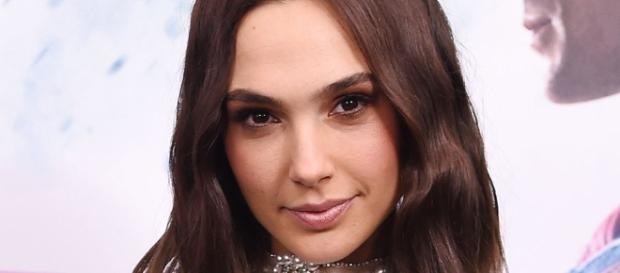 Gal Gadot has taken it to Twitter to share her experience about an old "Wonder Woman" photoshoot. The actress says that it's quite tough to play a superhero in a big budget movie. You've to work hard to fit the role.
The Israeli model is best known for portraying Gisele Yashar in the "Fast and Furious" movies. "Wonder Woman" is the very first project highlighting a female superhero. Previously, Gadot played a similar role in "Batman V Superman: Dawn of Justice," but she'd never been involved in action sequences. She claims that the photo shoot left a good impression on her mind. She gradually developed the love for leading role, Diana of Themyscira.
Gal Gadot as a model
Born in 1985, Gal Gadot is a popular Israeli model and actress. She says that she was offered the role in "Wonder Woman" in early 2015, and the filming began the same year. From "Batman v Superman: Dawn of Justice" to "Wonder Woman," Gadot is the first woman to portray a female superhero multiple times.
In 2014, she was ranked as one of the richest Israeli models, followed by Shlomit Malka, Esti Ginzburg, and Bar Refaeli. She has modeled for Gucci's Bamboo perfumes. Moreover, Gal Gadot appeared on the covers of Glamour, Entertainment Weekly, Fashion, FHM, Bride Magazine, UMM, and Cosmopolitan.
Her mega-budget movie 'Wonder Woman.'
"Wonder Woman" is one of the most anticipated superhero films. The project is based on the DC Comics character of the same name. It is directed and co-produced by Patty Jenkins, with the story written by Allan Heinberg. Geoff Johns has penned the dialogues of the movie. In addition to Gal Gadot, the film features Connie Nielsen, Danny Huston, David Thewlis, Chris Pine, Lucy Davis, Elena Anaya, and Robin Wright.
Photoshoot inspired by my love 4 WW 6 years ago. Little did I know years later I would land my dream role🙃😉🙅🏻👊🏻 #grateful #believeinyourself pic.twitter.com/2Y1LO3QqJl

— Gal Gadot (@GalGadot) April 21, 2017
Much love to all the Wonder Women that attended #WonderCon over the weekend ❤️ pic.twitter.com/feGAGLjueX

— Gal Gadot (@GalGadot) April 3, 2017
"Wonder Woman" is an interesting story of Diana Princess of Themyscira.
Speaking about her role, Gadot said that The Amazon Princess is a brave, hard-working, and courageous woman. The character has many powers and strengths. This young lady has lots of emotional intelligence and loves her profession. The character is entirely different from the female superhero of "Batman v Superman: Dawn of Justice."
Celebrate wonder women in your life this #InternationalWomensDay! Post a photo/story with #MyWonderWoman. It may be shared here #WonderWoman pic.twitter.com/bpU2CaTYB1

— Gal Gadot (@GalGadot) March 8, 2017
Thank u to everyone who shared the #WonderWoman in their lives for #InternationalWomensDay! ALL the posts were amazing💛 #MyWonderWoman pic.twitter.com/dAVqL43ANL

— Gal Gadot (@GalGadot) March 16, 2017
Bill Westenhofer, Martin Walsh, and Rupert Gregson have served in the visual effects department.
"Wonder Woman" will swing into theaters on June 2, 2017. Earlier this month, the filmmaker Patty Jenkins confirmed his plans for a sequel. We've no information whether Gadot will play the leading role in the sequel or not.