'X Factor' Ella Henderson selfies show weight loss, but bikini shots uncover big picture
Photoshop fails life? Candid bikini pics reveal what singer Ella Henderson's Instagram photos erased: fans divided on praise, criticism.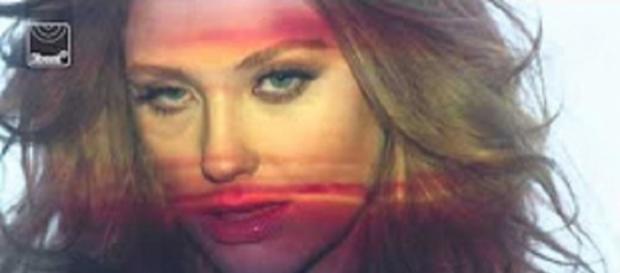 Whether Ella Henderson meant to deceive or not, some fans saw deception in some candid beach shots of the "X Factor" singer. Instagram selfies show a much slimmer look but those bikini shots uncover the big picture. The discrepancy has some praising and others criticizing the celebrity. Some see selfie fail while others see healthy body image in Ella's proud display of plus-sized curves.
Ella Henderson pictured accidentally on purpose
London's Daily Mail paparazzi snapped images of the "Glitterball" singer that may be called unflattering. She is slouching and displaying an abdomen which is normally hidden. These images contrasted with posed selfies in make-up, and what looked like 75-lb weight loss.
Commenters said she appeared to be "sucking in" her stomach, while in others, Henderson let it all hang out. The "Chapter One" artist seemed comfortable in her own skin, and maybe even aware of the photographer. She even did the beach lounger squat. This butt reveal is classic pose that #Celebrities adopt when they know they're being photographed. Fergie did this exact pose in a beach expose recently. But then there are Ella's odd Instagram images.
Ella Henderson bikini photo dilemma
Some praised the "Ghost" singer for showing off her body regardless of weight or size. But the differences between Ella's Instagram version and the candid bikini ones beg body insecurity. Instagram shows a sexy, hair-flinging video with seductive fish lips, but many suggested that Henderson purposely hid her body from the waist down.
She aimed the camera so it accentuated her breasts and side profile. Most commenters said they would not recognize her in the paparazzi shots, specifically because her body looks so much larger.
When big body love is body-shaming
Does it matter whether the "X Factor" performer photoshopped her own pictures? So she's a little vain? Certainly most people try to look their best for pictures. Mariah Carey is famous for photoshopping images to make herself look smaller. But it's not that the candid and posed images look different, but that they look so different. When folks alter pictures so drastically, it prompts body image concerns. It's a form of self-body-shaming. It can also be a sign of an eating disorder like anorexia, or, in this case, bulimia. It further confuses the message, so popular with celebrities right now, to love your body the way it is. Big body love is confusing enough. Literally translated, folks should embrace obesity and get as big as possible. Or should you accept your overweight body, like Oprah did, but still work to change it? #EllaHenderson #Weightloss