Honey Boo Boo more obese as Mama June Shannon gets makeover, weight loss surgery
'From Not to Hot' Mama June brags weight loss surgery, plastic surgery, new home, yet ignores 'The Doctor's advice to help Alana Thompson lose weight.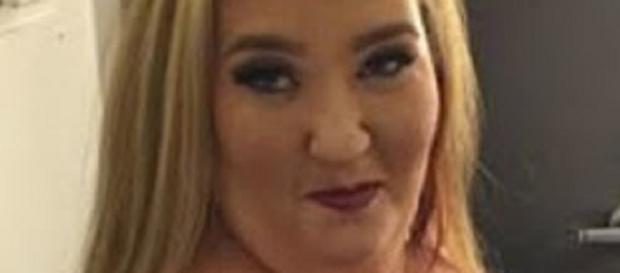 Reality TV Mama June Shannon promises a complete transformation after weight loss and plastic surgery. But obesity still stalks her famous daughter Alana Thompson. The clan of "Here Comes Honey Boo Boo" appear in a new reality television show, "Mama June: From Not to Hot" on WEtv. The Georgia mom dishes on her expensive new home and healthier lifestyle. Yet she doesn't seem to have heeded the advice of "The Doctors" to help Alana get obesity under control.
Mama June's "weight loss surgery" fears
On the "From Not to Hot" preview, Mama June teases that she'll look totally different after what she calls "weight loss surgery." She isn't specific but it's assumed June isn't getting traditional weight reduction procedures in bariatric surgery.
Mama June says that when she's done she won't recognize herself. In the trailer she stuns her family, though viewers can't see her face. Pumpkin is afraid she won't recognize mom and doesn't want her to change too much. So she's probably undergoing plastic surgery. If it was gastric bypass surgery, the makeover wouldn't be immediate.
Plastic surgery gets Mama June 'From Not to Hot'
The 37-year-old has worked at weight loss for a while. She requested a tummy tuck on the show "Botched" but doctors wanted her to slim down further. They warned that body sculpting in obesity would leave her misshapen. The mom of four currently weighs 246 pounds which means she's still morbidly obese. It's unclear what cosmetic procedures she believes will help her lose weight. It could be skin removal surgery which ties up loose skin left after massive weight loss.
"My 600-lb Life" patients get this if they are able to lose a great deal after bariatric surgery. Shannon reportedly lost 150 pounds but not in her face, chin, arms or legs (the first places to show weight loss). Mama June already had some chin removal done.
Alana Thompson still morbidly obese
Mama June is turning over a new leaf--she says no more junk food or bad men. After a stint on WEtv "Marriage Boot Camp" Shannon discovered her baby daddy "Sugar Bear" Mike Thompson was cheating on her, with women and men. June cheated on him with her ex, a convicted child molester named Mark McDaniel. But that life is left behind in the old home after she bought a brand-new ritzy home with the last of her savings. Mama June debuts her makeover, complete with breast implants, and Honey Boo Boo looks different too. But it's not down to weight loss--Alana's bigger than ever. At Shannon's bedside all Alana can think of is food. Her face is fuller and stomach larger than it was when "The Doctors" warned her to lose weight. #HoneyBooBoo #MamaJune #Weightloss