Daily horoscope for Leo - July 7th
It's up to you to try to maintain the positive vibes that the Moon in Sagittarius is bringing in your life, Leo.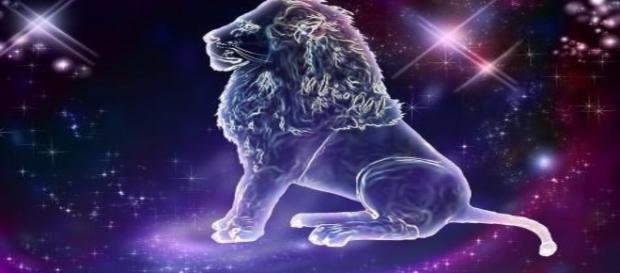 Hello, Leos! It's Friday, and welcome to your daily horoscope! Astrologer Megan Wilson explains what the stars are telling you today. Read on to find out your message for today.
What to expect
Today, #Leo, as the Moon is direct in Sagittarius, you can look forward to a positive day ahead. However, your family members might be driving you crazy. A close loved one may confront you to let you know how displeased they are with the way things have been going, and there might be some tension in the air.
Watch out, because things could get rather explosive! People around you might be feeling this nagging urge to take action, and you've been feeling it too.
Unfortunately, if you don't play your cards right, this action is likely to meet with opposition.
There's someone you've been paying a lot of attention to lately, Leo. He or she is simply enchanted and smitten by you! But you should be careful -- save them the heartache if you're not interested, by telling them that you weren't really that serious and that you appreciate the time you've spent together. It's not going to be pleasant no matter how you put it, but at least you're being honest.
Good luck will follow you in in your personal and work life. However, don't be surprised if you find yourself stuck in a problematic situation. But no worries -- you can handle it. If you were born in the first decade, you can expect new encounters, good friendships and exciting affairs with a Taurean or a Gemini.
How to get through your day
To get through your day, Leo, you need to consider this -- your body really needs to rest. Instead of burning yourself out at the gym today, stay home and rather relax with a good book. Introduce some board games for some family fun and quality time. When it comes to love and romance, think carefully before throwing yourself into a relationship.
If your family members are irritating you and are all "up in your business", remember, if they didn't care, they wouldn't bother getting themselves involved. Explain to them calmly that you've got this, and that their concern is greatly appreciated. When it comes to dealing with problems, you've got the brains and the creativity to work your way out through and come out on top.
Thank you for reading today's daily horoscope for Leo. It was a pleasure to bring this #daily horoscope to you, and we hope that you come back tomorrow for another reading. From all of us at Blasting News, we wish you a great Friday! #Moon in Sagittarius