MLB rumors: Managers on the hot seat include Tigers' Ausmus, Royals' Yost?
Are several MLB managers on the eve of getting the pink slip in the weeks ahead?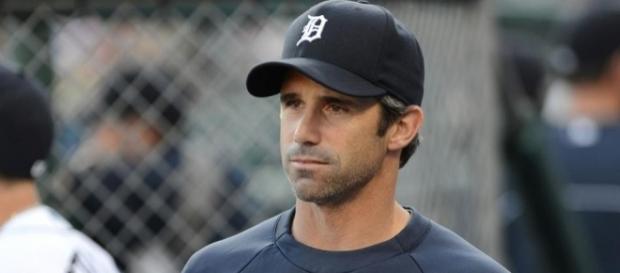 It's that time of year again. As the weather begins to heat up, so do the MLB rumors about which managers may be on the proverbial #Hot Seat. While managers being on the hot seat is nothing new, some of the names that are popping up this season are established veterans. Right at the top of the list is Detroit's Brad Ausmus and New York's Terry Collins.
A change in Motown?
The Detroit Tigers came into the 2017 season with high expectations to compete with the Cleveland Indians for the AL Central division title. So far, the Tigers are 30-32 and barely treading water in the central. The only positive for Detroit is they are only 3 games behind first place Minnesota.
So would firing Brad Ausmus be the change the Tigers need to get this team moving?
The bottom line in all of sports is winning and losing, and right now the Detroit Tigers are losing more often with Ausmus than winning. The Tigers have seemingly gotten less from their roster than they should have the past few years. When you have the likes of Justin Verlander, Miguel Cabrera, and JD Martinez just to name a few, you shouldn't be struggling this much year after year.
That being said, is it entirely Ausmus' fault? Of course not, but that isn't how sports works. Teams never fire the players, just the managers.
Others on the hot seat
Along with Ausmus, Kansas City's Ned Yost and the #New York Mets' Terry Collins may be on a bit a shaky ground. The Mets, like the Tigers, have a high-priced team that was expected to produce much better than they have so far in 2017.
Already 9 games behind the first-place Washington Nationals in the National League East, New York has a lot of ground to make up. Injuries and a struggling starting pitching staff have been the Mets Achilles heel this season.
As for the Kansas City Royals, they are just two seasons removed as world champions, yet they can't seem to find any rhythm. Another team that resembles the Mets and Tigers in the act they are loaded with talent, the Royals currently sit at 28-34 and in fourth place in the AL Central division.
John Gibbons of the Toronto Blue Jays, Bob Melvin of the Oakland Athletics, St. Louis' Mike Matheny and the Pittsburgh Pirates' Clint Hurdle are also rumored to be on their way out unless things change soon. Gibbons may have saved his job for the time being now that Toronto has started to rebounded from an awful 3-12 start in April.
Matheny is secure with DeWitt. Only way that changes is if Matheny becomes a liability to the business side.

— Bernie Miklasz (@miklasz) June 9, 2017
Matheny also seems to be safe as it has been reported that the ownership really likes him and believes he is the right man for the job. As tweeted by Bernie Miklasz of 101 sports in St. Louis, the only way that changes is if Matheny becomes a liability to the business side. #MLB Manager rumors