Top 3 low-budget films to recommend to a friend
These films may not be big budget blockbusters, but they are just as good, if not better.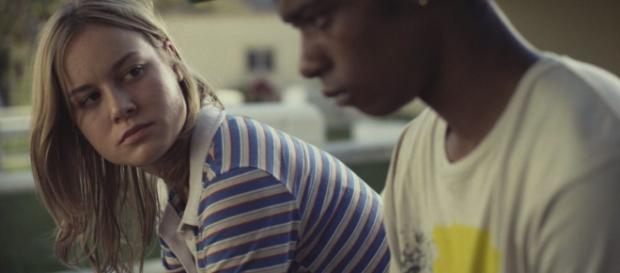 Films these days often cost over 200 million to make. Audiences are enamored with the big budget spectacles and the overwhelming amount of CGI. They love big battles with stunning effects and colors that will surprise them. The following films that will be recommended have none of that, however.
These films are story-driven and audiences should appreciate smaller budget movies that are excellent. The following films only cost about 6 million dollars to make put together. They weren't box office hits by the numbers, but critics and audiences loved these movies.
'What We Do In The Shadows'
"What We Do In The Shadows" is a 2014 New Zealand mockumentary horror comedy film written and directed by Jemiane Clement and Taika Waititi.
The film is based on four vampires who share a flat in the capital city of Wellington. Both Clement and Waititi star in the film.
The movie is hilarious and has a unique style of filmmaking. The film's style of documentary is hilarious and the dialogue is one of the best things about the movie. The film only cost about 1.6 million which in essence is really nothing compared to big movies, but this is one film that definitely should be recommended to anyone who loves Horror-Comedy.
'Spectacular Now'
"Spectacular Now" is a 2013 American romantic comedy-drama film directed by James Ponsoldt starring Miles Teller and Shailene Woodley. The film is about two high school seniors that are very different, but end up together in a complicated and loving relationship. The film is based on a book by the same written by Tim Tharp.
The film only cost about 2.5 million to make and it's a very charming, fun movie to watch.
The film displays very real feelings that all high school kids feel at some point. Teller and Woodley steal the movie with their chemistry and their ability to give emotional performances. The film deals with very real situations that are very relatable. This independent film is one of the best out there and should be recommended to anyone who loves romantic comedies.
'Short Term 12'
"Short Term 12" is a 2013 American drama film written and directed by Destin Daniel Cretton starring Brie Larson. The film is about a woman named Grace (Brie Larson) who is the supervisor of a group home for troubled teenagers. The directing, writing, and the performances will blow away everyone who watches this film. The film deals with real situations that are portrayed beautifully. The film was made for less than 1 million dollars, and Brie Larson is exceptional. #ShortTerm12 #Whatwedointheshadows #SpectacularNow