'Star Wars The Last Jedi' - last movie of Carrie Fisher Lucasfilm says
After rumors of Carrie Fisher appearing in both upcoming 'Star Wars' movies, Lucasfilm have finally revealed the hard truth.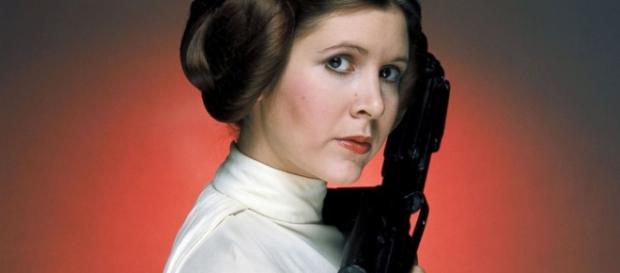 After rumors circulated all over that #Carrie Fisher will be in both "The Last Jedi" and the final "#Star Wars" movie of the new trilogy, Lucasfilm has finally addressed the news. For millions of fans of "Star Wars" worldwide, this will be Fisher's last appearance in this epic space adventure story.
'The Last Jedi' will be Carrie Fisher's final bow
Immediately after the rumor that Fisher will be in "Episode IX," Kathleen Kennedy of Lucasfilm said in an interview with Good Morning America, that the famed actress will not appear in the next installment of the series. She also commented on Todd Fisher, brother of Carrie, who supposedly leaked the wrong information, telling GMA that he may be confused as to what was happening in production.
Todd Fisher told New York Daily News that he had granted Lucasfilm permission to reuse stock footage of his sister for the upcoming "Episode IX." This news quickly circulated the internet, but Kathleen Kennedy quashed it. However, she assured fans that they would see a lot of Carrie in "The Last Jedi."
Carrie completed every scene in 'Episode VIII.'
In the GMA interview, Kathleen Kennedy also revealed that Fisher finished all of her scenes in the upcoming movie and that she was phenomenal. This is a sigh of relief for fans, as the thought of another CGI Leia was not a loving thing to look forward to. This applies in particular with digitally resurrecting Tarkin, played by the late Peter Cushing, which put off a lot of fans. Many are hoping that the CGI resurrection trend will stop at "Rogue One," completely.
This is due to the mixed reactions over the surprise digitizing of Carrie Fisher's likeness and the not-so-perfect Tarkin, that didn't felt right for many.
Future of the 'Star Wars' story
It is still uncertain how Lucasfilm will move forward without Carrie, but they are thankful that she managed to complete all of her scenes before her untimely death. At the moment of her demise, the script for "Episode IX" wasn't yet written as revealed by Kennedy. This information may hint a few twists in store to ease Fisher out of the story without being drastic and obvious.
The next movie on the list after "The Last Jedi" is the Hans Solo spin-off, which many are weary about and a Bobba Fett movie that is still in the works. Aside from these, the fourth and final season of "Star Wars Rebels" is scheduled for release this fall making 2017, one of the most memorable years for "Star Wars." #Star Wars The Last Jedi