Will Flynn take down Donald along with him ?
The resignation of General Flynn at the behest of Donald shows the survival instinct of the president but it will not stop his troubles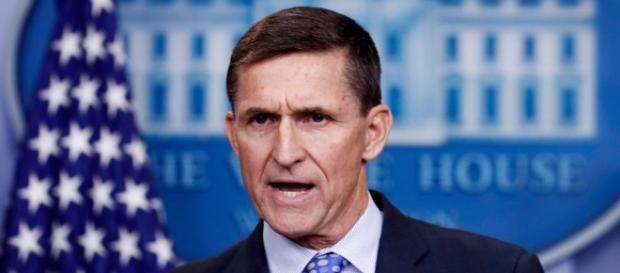 The events of the past week won't have been happy for #Donald Trump. His removal of #general flynn as security advisor must have pained him. But he has a brazen attitude and appears that he is not affected or constrained in any way by this act. However some uncomfortable facts emerge, and in the long run, Donald will have to watch out. The US president has good survival instincts, and that is the reason he removed Flynn to obviate some of the flak against him. He needed a scapegoat and Flynn was the obvious choice. In a way, the man dug his own grave by lying to the VP when there was no need for it. All the calls, he had made to the Russian ambassador is something Donald knew all along.
Maybe he made the call at the behest of Donald. There is an old saying that when the going gets tough, the tough get going. I am afraid it does not apply to Donald who buckled under pressure on the question of Flynn.
Flynn weakens Donald
General Flynn had the confidence of the president, and Donald is known to reward loyalty. He must have been under pressure to sack his security adviser on some innocuous call to the Russian ambassador. After all, for months Donald has been praising Putin and talking of cooperation with Moscow. Flynn was just putting into effect the thinking of Donald. The resignation of Flynn has weakened him, and his opponents led by John McCain are relentless in attacking him. One can sense an undercurrent of hostility in quite a few of the GOP top brass.
The Dems have opposed anyway, and with a few GOP leaders also talking against the president, the man is getting hemmed in.
Donald trouble
Donald is now on thin ice. There is also the fact that he has the lowest ratings for a man in presidential history. Could the president be impeached? Not likely at the moment but one cannot say what will happen later on. One thing is clear that Donald's vision of actions as president has gone overboard. The shrewdest of all is the VP Pence who is beginning to look a sane figure.
If Donald is to follow his stated agenda on the election trail, the going of Flynn may have a consequence for him as well. Probably he has to reign himself in and conform to popular perception like Russia is an enemy. He could then survive, but again for how long? #Survival Instinct