Why the Nintendo Switch presentation disappointed me
Overpriced hardware and a lack of third party support made the Switch presentation underwhelming.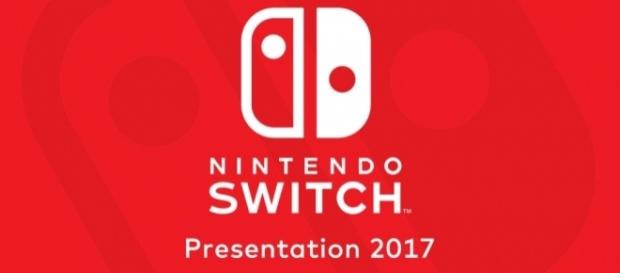 The long awaited Switch presentation took place on January 12 and was hosted by #Nintendo in Tokyo. The eagerly anticipated event however received a mixed reception from fans and the press. Most of the criticism focused on the console's price, performance and software library.
The price is not right
The first disappointment came with the price announcement. The Nintendo Switch will retail in the US for approximately 300 dollars. In other territories, the price will be equivalent, or slightly higher due to taxes. This came as a bit of a shocker for those that were expecting the rumored price of $250. The price also puts the Switch in direct competition with some Playstation 4 and Xbox One models, which can be bought for about the same price.
Letting down the gamers
But that is not the only thing that had Nintendo fans concerned. The price for extra peripherals and software is also pretty high. For instance, if you want an extra Joy-Con (those little controllers that you can attach to the Switch or use as individual controllers for multiplayer) you will have to pay $50, although buying them in a pair can save some money, as such a bundle will cost $80. If you want that fancy looking Pro Controller, be sure to fork up some cash, as one costs $70. The games you can buy also don't come cheap. Despite the fact that the Switch is underpowered compare to its rivals, the games will costs $60, which is the same amount customers pay for games on other consoles. Considering the Switch has much more modest hardware, it's no wonder some gamers felt cheated by the announcement.
However, one of the most surprising announcements was that online play would no longer be free, instead relying on a paid service. While some will argue that this will ensure better server stability during online matches, there are two things to take into consideration. First off, better servers don't always mean a better performance, as you can still suffer lag if one player has a bad connection. Secondly, there are reasons to doubt that the service can successfully measure up against its rivals, and given the low specs of the console, it is highly unlikely the Switch will make a comfortable home for franchises like "Call of Duty" or "Battlefield."
The game library for 2017 seems lacking at the moment
In terms of games, the Nintendo Switch offers a pretty anemic launch lineup. According to gaming news sites like Eurogamer, only five titles will arrive on March 3rd alongside the console: Legend of Zelda: Breath of the Wild, 1-2-Switch, Just Dance 2017, Skylanders Imaginators and Super Bomberman R.
If you find this lineup to be pretty thin, you are not the only one. While it is true that more games are on the way, it is kind of odd that games like Elders Scrolls V: Skyrim, Splatoon 2 or Mario Kart 8 Deluxe (which is an improved port of a Wii U game) won't even be available on March, much less on launch day. It really does feel sloppy of Nintendo. Also, one of the biggest criticisms regarding the launch games is that 1-2-Switch could have easily been a pack-in game, like Wii Sports for the Wii. Instead it retails for $50, which is too high a price for a simple minigame collection.
Personally, I was very disappointed by the Switch presentation. I found the console to be slightly overpriced in terms of hardware, accessories and games. The game library is also not anything special at this point, with only Legend of Zelda: Breath of the Wild and Super Mario Odyssey being heavy hitters. Compared to the Switch, the Wii was cheaper ($250), the games were more reasonably priced and it even came with a pack-in game.
While the hybrid nature of the Switch is attractive, the high entry price and lack of games at the moment make it a hard sell for people who already have a console or high-end PC at home. #XBoxOne #Playstation4