Nintendo confirms launch date of Switch console on March 3
Innovative handheld/console hybrid video game system to be priced at $300.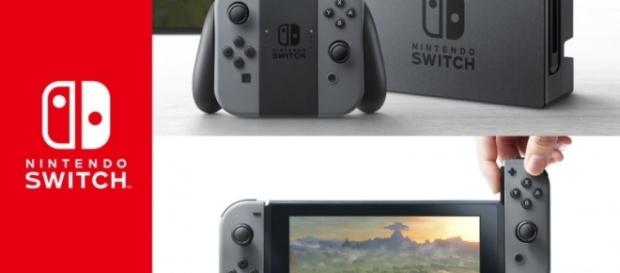 Following the ultimate disappointment that was their previous Wii U console, the legendary electronic gaming company Nintendo is pretty much all systems go with its successor, their new and intriguing darling, the Switch. Billed in promotional videos as a home console that can eject its core component as a tablet-like portable gaming platform with nifty interchangeable and multiplayer-geared controllers, it certainly knew how to grab the attention of the gamer community. Last Thursday January 12 Nintendo made an announcement setting the debut of the Switch in stores on March 3, with the system going to sell for $299.99 in the US.
'Switch' refresher
The Nintendo Switch system is something of a marvel in gaming design.
Its core component is the "console" that looks like a tablet computer, with audio jack, but with a kickstand to hold it upright on its own. Although it's a touchscreen and can thus be controlled as such, its sides facilitate the attachment of the joy-con controllers, which can work either as one or as a pair in concert. This configuration is for gaming on the go, but with the processing power of a real console. The console can be charged via USB-C and will last for anywhere from 2 to 6 hours depending on the game being played.
For a more comfortable experience, the Switch console can then be inserted into the Switch dock station, which has connectors to a wall socket power supply and an HDMI television set for a larger view of the action. The joy-con units can then be attached to their own docking grip-port in the style of a traditional console, or a controller strap to mimic the Wii-mote motion controls for games that need them.
Speaking of games, their storage medium is the more compact game-cards in the vein of the DS/3DS line instead of discs, but will have no backward compatibility for them. However, the Nintendo Switch is compatible with the nigh-ubiquitous Amiibos, not to mention being region-free.
Game titles and services
Still, a game system can only be great at launch day if it's got decent games. Being a Nintendo baby, rest assured that the Switch will carry the usual titles associated with the company. "Legend of Zelda: Breath of the Wild" is the face of the initial videogame lineup, followed by "Super Mario Odyssey", a "Mario Kart", and new entry "Splatoon". From third parties there are "Just Dance 2017", a port of "The Elder Scrolls: Skyrim", and two "Dragon Quest" RPGs in succession.
Like its rivals Sony and Microsoft, Nintendo also intends to open a Switch-centered online service, for game feature subscriptions, online play and free downloading of retro game titles from the NES and SNES for a month. This console is going to be good, it would seem.