Russian-American lobbyist also attended Donald Trump Jr.'s meeting
A prominent Russian-American lobbyist has been identified as one of those who attended the meeting with Donald Trump's son.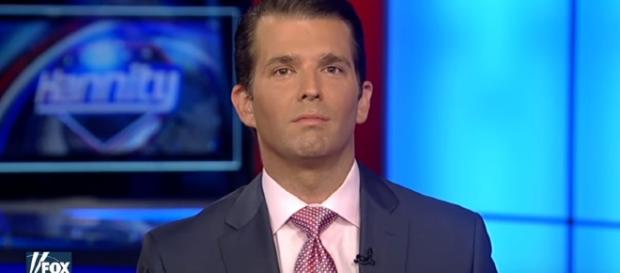 A top Russian-American lobbyist and military officer during the Soviet era were among those who attended a meeting with Trump Jr., son-in-law and campaign leader last year, the lobbyist admitted on Friday. His comments have added a new outline of the Trump teams growing explanations about the June 2016 controversial meeting, the Chicago Tribune reported.
Rinat Akhmetshin confirmed his participation to reporters. He hadn't been previously recognized as being involved in the Trump Tower meeting in New York, which it is believed was arranged as part of an attempt by the Russian government to collude with the Republican campaign.
The controversial meeting
The meeting raised doubts whether Trump's aides colluded with Russia to join the presidential election - to help and frustrate #Hillary Clinton - and whether they were close to their contacts abroad. Federal investigators and congressmen are investigating potential links between the campaign and Russia.
Akhmetshin was said to have a relationship with Russian intelligence, a claim he dismissed as a libel campaign. He is known to be in Washington, lobbying for Russia's interest in trying to undermine the accusations of a US lawyer who was jailed in Russia and later died in prison.
US News wrote that he told reporters that he was in the service of the Soviet Army in the counter-intelligence unit, but was never officially trained as a spy.
In an e-mail released by #Donald Trump son this week, the musician's publicist admitted he hosted a meeting because the Russian lawyer wanted to distribute harmful information about Democratic candidate Hillary Clinton.
The mediator said the discussion was part of a plot by the Russian government to assist the Republican candidate, Donald Trump.
Although Trump Jr. Confirmed that Russian lawyer Natalia Veselnitskaya attended the meeting, he did not disclose the presence of Akkmmetin. The younger Trump publicly denounced the meeting, claiming he had not received the promised information.
Donald Trump Jr.'s statement
On Sunday, The President's son released a statement saying that the lawyer said there was information that people linked to Russia had funded the Democratic National Committee and aided the Democratic candidate Clinton, a position that Akhmetshin supported in his statement.
In his initial public comment about the meeting, Akhmetshin said that Veselnitskaya followed him to the Trump Tower in New York where they both met with the interpreter. He said that he learned of the meeting on the day when Veselinzic asked him to attend. He said he appeared in jeans and T-shirt. #Russian American