Free-speech advocates: Trump's Twitter blocking unconstitutional
Rate this title
A suit has been filed by free-speech advocates against Trump and two others.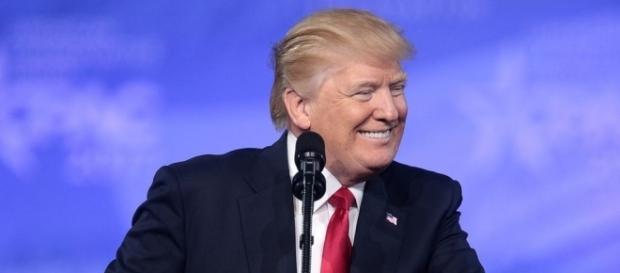 Everyone knows of President Donald Trump's fondness for Twitter, a forum where he can tweet about whatever he is thinking at the time. However, many Trump critics have responded to his tweets or sent messages of their own, leading them to be blocked on Twitter by Trump. A number of free-speech advocates have now grouped together against the U.S. President, saying that his blocking actions are "unconstitutional."
Suit filed in federal court against Donald Trump
As reported by NBC News, the suit was filed in the Manhattan federal court on Tuesday by the Knight First Amendment Institute, which is attached to Columbia University.
Trump is not the only defendant, as the suit is also against his press secretary, Sean Spicer, and the White House director of social media, Daniel Scavino. Among the group filing suit are several Twitter users from across the country who have been blocked by Trump, Spicer, or Scavino.
Is @realDonaldTrump's Twitter blocking unconstitutional? @Columbia's @knightcolumbia say yes, & they're suing.https://t.co/2qgTOOPRNW pic.twitter.com/6dMCleYgVi

— Columbia Law School (@ColumbiaLaw) July 11, 2017
Twitter is a public forum for free speech
In the suit, it states that Trump's Twitter account is an important information and news source about the government. It is also a public forum for speech from, about, and to the U.S. President. The suit goes on to state that Trump is blocking Twitter users in an attempt to suppress their dissent from that public forum.
Stating that Trump is using the social media platform as a key channel of official communication (see tweet below), the suit adds that these actions are unconstitutional and seeks to end the defendants' ability to block dissenters.
My use of social media is not Presidential - it's MODERN DAY PRESIDENTIAL. Make America Great Again!

— Donald J. Trump (@realDonaldTrump) July 1, 2017
Only critics are blocked on Twitter
By blocking his critics, Trump has excluded them from viewing his tweets, replying to them, or contributing to the discussions that follow from the tweets. According to the suit, this action violates Twitter users' First Amendment right to access. The suit is seeking the restoration of the blocked Twitter users' access to the forum.
Among those blocked on Twitter in recent weeks, Philip N. Cohen, a University of Maryland sociology professor, has published an article on The Daily Beast to explain why he is joining the suit. He goes on to explain how Trump's Twitter account became a forum for both anti- and pro-Trump Americans, which he feels is an important thing to have.
Cohen admits to sending insulting tweets to the U.S. President [VIDEO], including the tweet below, which led to his being blocked by Trump about 15 minutes later.
June 7, 2017
Cohen went on to say he had been shocked when Trump won the election, but he was "flabbergasted" when the U.S. President blocked him on Twitter, asking himself whether he can do that. He said having his First Amendment right to free expression cut short in such a personal way "stung" him, as he is now excluded from what he believes to be the "most effective form of political speech" he has ever had.
While it is unknown if horror author Stephen King is part of the suit, he was also recently blocked on Twitter. The writer regularly and publicly criticizes Trump on social media, but on June 13 he discovered that he was blocked.
Trump has blocked me from reading his tweets. I may have to kill myself.

— Stephen King (@StephenKing) June 13, 2017
Meanwhile, it hasn't stopped King from continuing to wholeheartedly criticize the U.S. President on Twitter.
Happy 4th of July, all you Twitters, here and elsewhere. I love my country; it's just the president that makes me want to blow lunch.

— Stephen King (@StephenKing) July 4, 2017
The news is real. The president is fake.

— Stephen King (@StephenKing) July 9, 2017
Russia helps Trump get elected, Trump makes nice with Russia, perhaps easing sanctions. It's the art of the deal.

— Stephen King (@StephenKing) July 11, 2017
Click to read more
and watch the video
or