Rosie O'Donnell endorses Ted Cruz's opponent
The senator from Texas fundraises off of the O'Donnell tweet urging Texans to save the state from 'out of touch liberals.'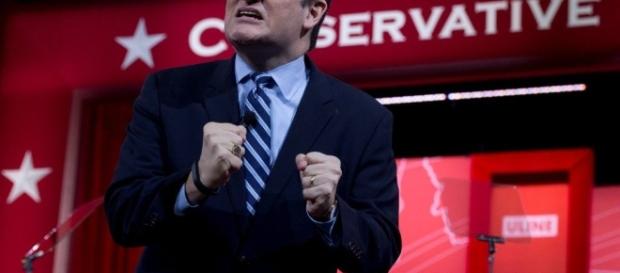 The Hill is reporting that Rosie O'Donnell announced on Twitter how she has maxed out on her contributions to Rep. Beto O'Rourke, a Texas Democrat who is running to take Sen. #Ted Cruz's Senate seat away from him. Cruz, employing some political jujitsu, is fundraising off of the tweet, pleading with Texans to in effect, save the Lone Star State from O'Donnell and other "out of touch liberals."
Rosie O'Donnell is all in against Cruz
O'Donnell, a well-known Hollywood liberal, announced her maxed out contribution to O'Rourke's campaign and urged her Twitter followers to do likewise. Her animus against Cruz seems to be her primary motivation for dipping her toe into Texas politics.
Ironically, O'Donnell is better known for her long-running feud with President #Donald Trump, dating back to his days as a private businessman and reality media star. The latest tit for tat occurred recently when Trump retweeted a tweet by O'Donnell calling for the ouster of FBI Director James Comey, with the added jibe, "We finally agree on something, Rosie." O'Donnell replied that the president was apparently suffering from "declining mental health."
Cruz fundraises off of O'Donnell's tweet
Cruz, not to let an opportunity escape him, has sent out tweets asking for money from supporters in the sum of five dollars or more to save Texas from O'Donnell and "out of touch liberals." Cruz is running for his second term, always a dangerous election for a first term senator, especially someone who ran a failed run for president which left a lot of hurt feelings and a tense relationship with the current president.
He is busily fundraising and meeting with constituents on weekends and when the Senate is not in session.
Beto O'Rourke is Cruz's only opponent thus far
It should be noted that Rep. O'Rourke, a hitherto obscure member of Congress, is Ted Cruz's only major opponent thus far. Both Michael Dowd, a Republican, and Rep. Joaquin Castro, a Democrat, have declined the opportunity to run against Cruz. The fact that few are lining up to knock Cruz out of the Senate is indicative of the senator's enduring strength in Texas.
Cruz, who had spent his first four years in the Senate preparing for his run for president, has spent the last year becoming a senator. He is working on space-related legislation as the chair of the Senate subcommittee that oversees NASA. He has become a moving force in trying to strike a bi-partisan compromise to repeal and replace Obamacare. His submission of a bill to make drug kingpins pay for Donald Trump's border wall is considered an act of political genius. The upshot is that Cruz intends to stay in the Senate for a while. Of course, being a young man, another run for president can certainly be in his future. #rosie odonnell