Nintendo files US patent for 'Super Nintendo World' theme park with Universal
The 'Super Nintendo World' theme park will be placed at three out of the four parks owned by Universal Parks and Resorts.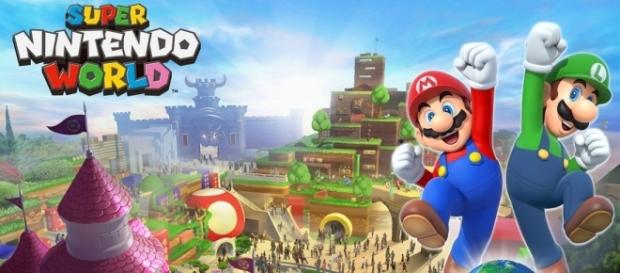 Late last year, Nintendo and Universal Studios teased fans that they were in the process of developing a brand new #theme park centered around "Super Mario" and other popular properties created by the Japanese developer. Now, new reports are revealing that plans for the amusement park are apparently well under way as Nintendo has now filed a huge trademark application in the United States.
Trademark filing
The trademark application, titled "#Super Nintendo World," was filed with the United States Patent & Trademark Office (USPTO) on May 24. The lengthy application covers a variety of goods and services that involve an "amusement park and amusement park events." Nintendo also included trademarks for specific hotel accommodations, venue rentals, restaurants, and other items.
Nintendo-themed attractions
Aside from the accommodations and rentals, the patent also mentions the setting up of different "video game apparatus," "amusement machines," and "arcade video games." This will likely point to there being various arcade games scattered across the theme park as well as mini-games that are centered around the company's different franchises.
To get an idea of what both companies are envisioning the theme park will be, watch the video below where Nintendo's Shigeru Miyamoto and Universal's Mark Woodbury share their insights on the project.
One ride confirmed
While the full trademark application on the USPTO website doesn't really outline the possible rides that will be included within the new theme park, one ride was seemingly confirmed in a specific section of the application.
Nintendo specifically mentions the management and organization of a kart racing area, which is predicted to be a real-life "Mario Kart" racing experience. Unlike the "Mario-Kart" tours that are becoming increasingly popular in Tokyo, the theme park ride will likely be including specially made stages that resemble the wacky stages found within the various racing game titles.
As per Nintendo and Universal's previous announcement, the "Super Nintendo World" theme park will be placed at three out of the four parks owned by Universal Parks and Resorts, namely in Universal Orlando, Universal Studios Hollywood and Universal Studios Japan.
The companies have yet to announce the specific rides and attractions that will be included. Based on the recently filed patent, it would be safe to assume that the there will be a lot of rides and attractions that will be available when the park opens sometime in the near future.
The companies have yet to announce the specific rides and attractions that will be included. Based on the recently filed patent, it would be safe to assume that the there will be a lot of rides and attractions that will be available when the park opens sometime in the near future. #The Super