Connecticut man charged with wife's murder due to Fitbit fitness tracker data
A man who killed his wife in 2015 might have gotten away with the crime, but for data obtained from the victim's Fitbit and other electronic devices.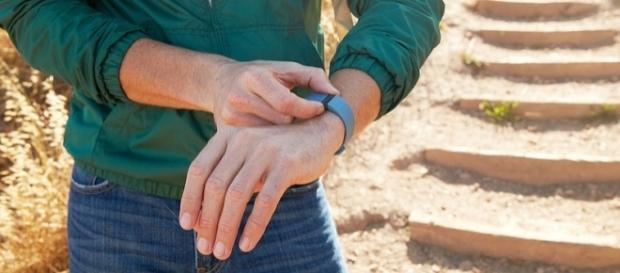 Richard Dabate, 40, of Ellington, Ct., has been charged with the murder of his wife, Connie Dabate, after evidence was found on her Fitbit fitness tracker device and other electronic equipment. Without this data, Dabate would have gotten away with the domestic homicide. According to authorities, Dabate has been charged with felony murder, as well as tampering with physical evidence regarding the death of his wife Connie in December 2015 at their home in Ellington.
At the time of his wife's death, Dabate reportedly called 911, saying his wife had been the victim of a home invasion. According to him, Connie had been shot by a "tall, obese man" who he claimed had a deep voice similar to that of actor Vin Diesel.
Databe also said the suspect had been wearing camouflage clothing and a mask.
On top of this, Dabate had also lied about the time of her death. According to her movements – recorded on her Fitbit fitness tracker – Dabate had said her death took place over an hour before it actually occurred. There was also video surveillance footage which showed Connie visiting a local gym on the morning she was killed.
Fitbit data used as evidence in Ellington murder case https://t.co/dNGtJhpuPU pic.twitter.com/peaJToOoLc

— John (@Whalerfan70) April 25, 2017
Text messages between Connecticut man, wife, and mistress
During their investigations, police unearthed several text messages between Dabate and his wife, as well as his reportedly pregnant mistress. That woman is thought by police to be the motive behind the alleged domestic homicide.
One text message, sent by Dabate to his wife a year before her murder, read "I want a divorce."
Bank statement records from around the same time and obtained by the Hartford Courant, listed credit cards from strip clubs and hotels, as well as purchases of flowers for the alleged mistress. Text messages were also revealed, between the suspect and his unnamed mistress.
Gunshot wounds from weapon purchased by Connecticut man
Investigators also stated that the gunshot wounds found on Connie when she was discovered in the home were from a Magnum .357, reportedly a gun the suspect had purchased months before. When police arrived at the home, they found Dabate tied to a chair in the kitchen. At that time he stated he had scared off the killer after Connie was shot dead.
It seems that #Data collected by #Wearables can also be used as an evidence in court cases. #Fitbit https://t.co/SCJCyI13tB

— Piyush Aggarwal (@MePiyush) April 25, 2016
Thanks to various electronic devices and data from the Fitbit, state police have put together a timeline relating to Connie's death which contradicts Dabate's statements to the police.
They used data obtained from computers, the alarm system in the home, cell phones, postings on social media, as well as Connie's Fitbit device, which then led to Dabate's arrest.
Family relieved a suspect has been arrested
According to a report by the New York Daily News, family members are relieved that an arrest has finally been made in Connie's death after a wait of 16 months. Connie's cousin, Danielle Iammatteo told the Courant that she is looking forward to getting justice for Connie.
Dabate is reportedly currently out on bail and is scheduled to return to court on Friday this week.
Click to read more
and watch the video
or