Trump has Twitter tantrum over District Court's ruling on his immigration ban
President dines with casino magnate; tells judges that he will 'see' them 'in court.'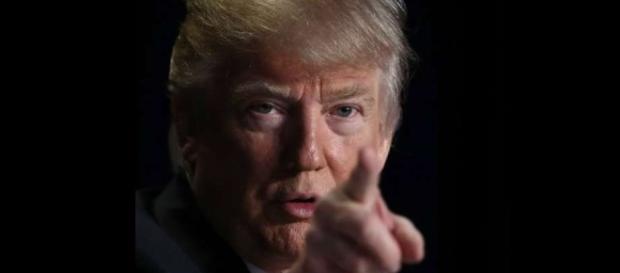 President #Donald Trump, whose Education Secretary, Betsy DeVos, said that schools in Wyoming may need guns to fight off "grizzly bears," fired off a Twitter tantrum against the judges of the 9th Circuit Court of Appeals in San Francisco. The judges, who ruled against Trump's appeal to lift the restraining order against his #immigration ban, were challenged to "see" Trump "in court" over their "disgraceful decision," as Trump characterized it. Trump also described the decision as "political," although he offered no documentation to prove his claim.
Statute not cited
In another tweet, Trump responded to the fact that in their ruling, the circuit court judges did not cite legal statute.
Trump specifically was referring to the well-known blog Lawfare, in which the author, Benjamin Wittes, mentioned the appellate court's failure to cite statute. However, Trump, in his tweet, did not mention the fact that Wittes supports the appellate court's decision: "For the record, I support the decision," (ABC News, 2/10/17).
Trump's controversial immigration order
Trump's controversial immigration order, which bans immigrants from seven #muslim countries in the Middle East and Africa from entering the United States, shuts down the refugee program temporarily. Trump was hoping that the three judge panel of the 9th Circuit Court of Appeals would grant a stay on the restraining order against his immigration order. As of the posting of his tweets, Trump had not yet discussed the immigration decision with his newly sworn-in attorney general Jeff Sessions.
However, he was to have dinner with his Secretary of State Rex Tillerson and noted casino magnate Sheldon Adelson on Thursday evening.
The basis for the decision
The basis for the circuit court's decision was as follows: 1) The government (the Trump Administration) has failed to establish "a likelihood of success on the merits of its appeal," (ABC News, 2/10/17), and 2) The government has failed to demonstrate that not entering a stay "would cause irreparable injury." The circuit court then stated its decision: "We therefore deny its emergency motion for a stay," (ABC News, 2/10/17).
Trump meeting with Japanese Prime Minister
Meanwhile, Trump is meeting with Japanese Prime Minister Shinzo Abe today. The two leaders are hoping to reach a bilateral agreement concerning trade. One of the issues of concern, at least for the United States, is the huge automobile trade deficit between the United States and Japan. The Japanese have exported 1.6 million cars to the United States annually; whereas the United States has exported only 19,000 cars to Japan annually over the last few years. Japanese observers have attributed the discrepancy to the lack in quality of American cars.