President Obama gives farewell speech to the nation
President Barack Obama returned to Chicago to give his farewell speech.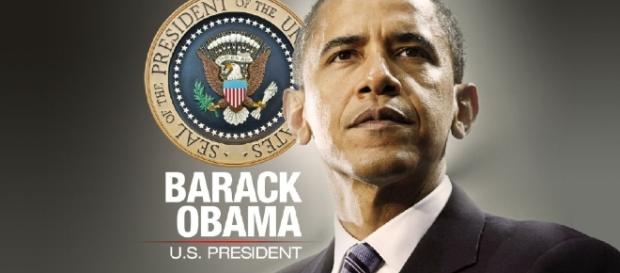 President Barack Obama gave his farewell speech on Tuesday, January 10, 2017 in #Chicago. It was appropriate for him to travel back to where his political career started, and where he gave victory speeches in 2008 and 2012. He addressed a sold-out crowd of supporters. About 20,000 people packed the McCormick Place, the largest convention center in North America. On January 7, people waited in line for two or more hours in sub-zero wind chill temperatures to get tickets for President Barack #Obama's speech.
Why Chicago for the speech?
Earlier on Tuesday, the 44th President of the United States wrote on his Facebook page that Chicago is where it all started for him and First Lady Michelle Obama.
It was the city where supporters showed them the power and fundamental goodness of the American people.
This is the first time a president's farewell address was delivered in the city where his political career took off. The last farewell address was given by President George W. Bush in the East Room of the White House before a crowd of only 200 supporters and aides. Former presidents Bill Clinton, Ronald Reagan, and Jimmy Carter all used the Oval Office. George H.W. Bush traveled to West Point to deliver his departing address after his one-term presidency.
The President's farewell speech
During his speech that lasted almost one hour, Obama recalled the most historical moments of his presidency. His message offered a hopeful vision for the future so the American people can move forward.
Obama had been working on his speech for months, even while he was on vacation over the holidays in Hawaii. He worked on his final drafts last week. Like his major speeches in the past, Obama wrote his farewell speech himself. He did dictate certain passages to his chief speechwriter Cody Keenan who put the President's words into print. They went through at least four drafts before settling on the one he delivered. Along with Keenan, former speechwriter Jon Favreau, and former senior adviser David Axelrod were involved in the process.
.@POTUS will travel home to Chicago next week to give his final #FarewellAddress. Get the details here: https://t.co/jX3X85Xl1u pic.twitter.com/XnY4xb6IO0

— The White House (@WhiteHouse) January 2, 2017
President Obama ended his speech with the same words he used in 2008 in New Hampshire when he was running for president. He said, "Yes, we can. Yes, we did. Yes, we can," as he focused on hope for the future for all Americans.
After the speech
After the speech, Obama returned to Washington on what was his 1,293rd flight aboard Air Force One. He'll use the presidential aircraft one more time on Inauguration Day to leave Washington, as has been the tradition for outgoing presidents. Since he will no longer be the president, even though it will be the same aircraft, it will be known as "Special Air Mission 28000" instead of Air Force One. #President's Farewell Speech