Chilling Entertainment launches Kickstarter to fund animated series
Horror-fiction company Chilling Entertainment hosts a Kickstarter campaign to fund forthcoming animated series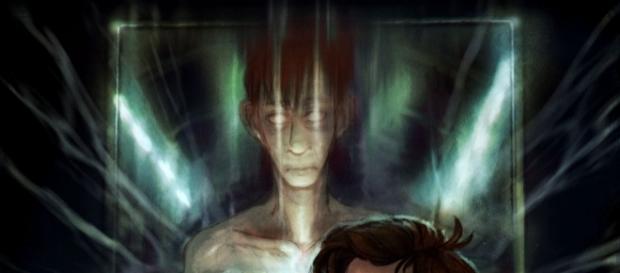 Chilling Entertainment is a company dedicated to producing top-quality audio adaptations of horror tales. Creators of the popular website and YouTube channel, Chilling Tales for Dark Nights (CTFDN) frequently posts narrated horror stories on their YouTube channel and the "Simply Scary Podcast" on iTunes. As of mid-February 2017, their YouTube channel counts more than 170,000 subscribers and has amassed nearly 18 million views. A premiere way for up-and-coming authors, illustrators, and voice-over artists to have their work seen, their most recent and ambitious endeavor is launching an animated series and a Kickstarter campaign to support it.
At present, the campaign has raised nearly 30% of its initial goal and will remain live until March 16.
Content
Provided that fundraising is successful, "Chilling Tales for Dark Nights: The #Animated Series" will launch in 2017 and there are plans to pitch the series to major networks. Craig Groshek, the founder of CTFDN, has planned the series for over two years and recently embraced crowdfunding. "We'd like our hard-working creative team to be compensated fairly and Kickstarter is the best way to quickly raise the $30,000 we require," Craig explained. The debut adaptation, "The Scarecrow Corpse," was chosen because the team's existing production of the tale features online gaming personality Mark "Markiplier" Fischbach. Markiplier, who has proven to be very popular with younger audiences, has attracted over 16 million subscribers to his channel where he plays and critiques horror games.
Additional episodes will be written by popular independent authors from the Reddit NoSleep and Creepypasta communities including Matt Dymerski who wrote the popular psychological horror tale "Psychosis." Based on a survey CTFDN conducted before commencing the campaign, the majority of their viewers are young males under the age of thirty-five who prefer an anthology style series over a serial. "Most of our viewers love 'Tales from the Crypt' and 'The Twilight Zone' so that format suits us," Craig proclaimed. "Fans prefer psychological thrillers, suspense, and creature stories over gore so we'll stick with those genres." Episodes will be hosted by one of CTFDN's most popular vocal performers, Otis Jiry, and other members of the existing cast.
Future
If the project grows in popularity, Craig Groshek will consider featuring well-known entertainers such as Morgan Freedman, Daniel Radcliffe, and Samuel L. Jackson. Craig is also in contact with the representatives of Robert Englund, the actor who portrayed Freddy Krueger in the iconic 1980s horror series "Nightmare on Elm Street".
"There's so much we'd like to do, but which is difficult without funding," Craig remarked. "The biggest challenge is competing with the YouTube culture which has given rise to the expectation that entertainment should be free. We lack the name recognition that draws attention but we feel we have more to offer the world." Although Craig and his team currently have no contacts at any major studio, they remain hopeful that if they successfully create an appealing visual program they will be able to attract industry people who will be willing to provide funding and support. "We'd like to have a successful Kickstarter to show what we are capable of on our own," Craig explained. "If we achieve our goals, it would send industry representatives a very strong signal about what we would be able to accomplishment given additional funding. Ours is a truly global project since we feature talent spread throughout the world – many of whom have never so much as spoken to in person." Craig also pointed out that their program, if produced, will be the only one of its kind to feature only independent voice over artists and authors. "With any luck," he remarked, "the Kickstarter will be the beginning of a great new era for CTFDN and our very talented team. We have a lot to look forward to."