'Friday the 13th: The Game' Virtual Cabin 2.0 details, plans, and more revealed
New details about the reworked Virtual Cabin 2.0 for 'Friday the 13th: The Game' is released recently.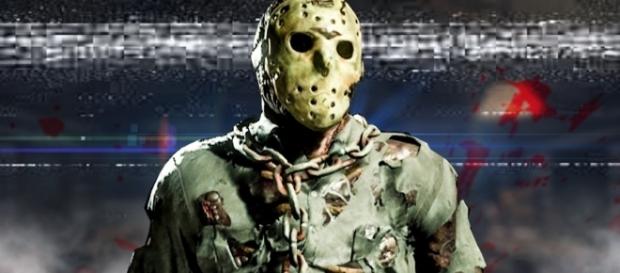 Gun Media and Illfonic are not yet done improving the popular asymmetrical horror title "Friday the 13th: The Game." It appears that players will have a lot to look forward to based on the plans the developer recently revealed for the game. Earlier, it was announced that the most requested Single Player campaign is currently in the works and will soon be released. In addition, the team revealed their future plans for the all-new Virtual Cabin 2.0
Reworked Cabin
On the official site of "Friday the 13th: The Game" the team reveals the details for their future plans on the next version of the game's interactive museum.
Originally, the Virtual Cabin was featured as an add-on to the Kickstarter campaign of the game. It is a standalone experience, which enables players to explore the area without the fear of getting killed.
When in this area, players are free to navigate and examine assets. They can also solve puzzles and discover Easter eggs. In addition, there are interesting items that players can interact with, within this space. This includes a radio that plays the developers' commentary when turned on.
The new reworked cabin will give fans more reasons to frequent the area.
Gun Media and Illfonic assure fans that the new version will be massive. This includes more Easter eggs and more props from the iconic movies of the franchise. Developers also revealed that the newly reworked version will feature several jump scares similar to the canceled title "Silent Hill."
Other details
Unlike its previous version, the new iteration will be released on all platforms. It means that PC, PlayStation 4, and Xbox One players can all enjoy it. The museum was previously available for $15, but now it is completely free.
DLC Roadmap
A few weeks ago, the developers released the DLC Roadmap of the asymmetrical horror title.
This contains the plans the team has laid out for the upcoming downloadable contents. The roadmap, in a way, hints about when can players expect the new Virtual Cabin 2.0. Based on the roadmap, the new reworked cabin will arrive following the release of the clothing update and right after Halloween.
The Virtual Cabin 2.0 is most likely arriving soon. The Clothing Update is now available in the game along with the new Spring Break 1984 DLC. Fans will have to wait for Halloween as the last indicator of the new cabin's arrival.
"Friday the 13th: The Game" is now available. The asymmetrical horror title can be played on PC, PS4, and Xbox One.