'Destiny 2' open beta begins on July 21; early access reviews reveal pros, cons
The beta for "Destiny 2" kicked off earlier this week and it will finally be open to the public tomorrow.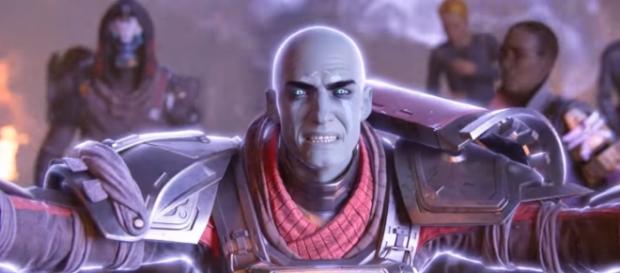 #Bungie has launched the beta for its upcoming video game "Destiny 2" earlier this week. However, it was only accessible to players who placed pre-orders for the game, giving them an earlier look at the ups and downs of the new video game. The said test will be open to the public this Friday.
Play 'Destiny 2' beta without a pre-order
The open beta has kicked off and players who have placed pre-orders for "Destiny 2" have been enjoying the early access for PlayStation 4 since Tuesday and for Xbox One since Wednesday. Those who want to try out the new game but have not decided to buy it yet may access the beta that opens to the public starting this Friday, July 21.
Some players have revealed that the demo can actually be accessed earlier by the public without a pre-order by simply setting up a Singapore, Hong Kong, or Japanese PSN account. They pointed out that this was usually done with other video game trial versions.
The trial period of 'Destiny 2' for the two video game consoles will end on July 23. PC players will get to experience the test next month. Bungie has announced that the full game will be released on Sept. 6 for the PlayStation 4 and Xbox One. The version for Microsoft Windows will be made available on Oct. 24.
Beta receives fairly good reviews
The early access has given countless players around the world a first look at what Bungie has created for "Destiny 2" and they wasted no time in sharing what they have found out. The game has received mostly good reviews but it wouldn't be a test if there weren't any complaints.
"Destiny 2" saw a lot of changes but just like the original game, it still boasts of several immersive missions that online friends can venture on. The most significant change in the new game is the introduction of new weapons. Players no longer equip primary, secondary, or heavy weapons. The new game has replaced them with slots for kinetic, energy, and power weapons. Moreover, fusion guns, sniper rifles, and shotguns are now listed as power weapons instead of secondary.
Players appear happy about the new environment and most of them said that they had fun exploring, with some players even stumbling into some of the video game's secrets and Easter eggs. Players are also happy about the three original classes coming back but aren't that happy with the reveal of the sub-classes since there are fewer choices to choose from compared to the original game.
Even though players can't wait to get their hands on the full game, they pointed out that the game still has a lot to fix and even Bungie has acknowledged this. Players are generally not fond of the weak weapons, the slow cooldown, and the scarcity of ammo for power weapons, which forced many to stick to using their primary weapons. The developers assured players that the ammo problem will be fixed by the time the game is officially released. #Destiny 2 Open Beta