'Call of Duty: Modern Warfare Remastered' Available as a Stand Alone Game
Rate this title
Activision decided to stop being spoil sports and gave fans what they have been aching for.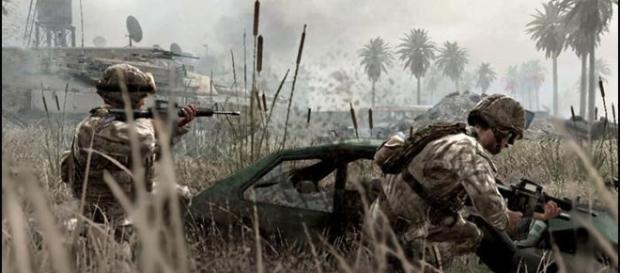 When "Call of Duty: Infinite Warfare" was released in 2016, to mostly a lukewarm reception, one aspect that fans loved and hated was the inclusion of a remastered version of "Call of Duty: Modern Warfare". On one hand, a high-quality recreation of one of the most highly acclaimed games in the series? What is not to love! Unfortunately, Activision refused to make the remastered available by itself. In fact, the only way it could be played was by buying one of the deluxe editions of "Call of Duty: Infinite Warfare". Obviously, most saw this as a plain as day attempt to force fans of the original game to overspend by having to buy the newest title.
Finally available to buy on Xbox One and PC on the 27th July, 2017
On the 27th of June, Activision made "Call of Duty: Modern Warfare Remastered" available to buy for the PlayStation 4 and have, finally, done the same for PC and the Xbox One. It has been a long time coming, but, from a marketing stand point, it does make sense. Since "Call of Duty: Infinite Warfare" was arguably the least hyped game in the franchise, the remastered provided a motivator for the players to give it a try. Considering nearly every AAA title has a Deluxe or Legacy version available nowadays, with most throwing in some random trinkets to validate the much higher price, an entirely different game seems like a worthwhile offer. At just $20 more for the bundle, it seemed reasonable enough.
Is the price tag of $39.99 worth it?
Since the release of "Call of Duty: Infinite Warfare", it was apparent that eventually, Activision would make "Call of Duty: Modern Warfare Remastered" available as a stand alone title.
Fair enough, the whole strategy might have been extremely cynical, but those who managed to restrain themselves long enough will be able to finally experience this version. Yet, the price tag is a bit controversial. Ignoring that this is a remaster of a very old game, this version has also been available for nearly a year. As part of the bundle, it costs $20, but it has doubled in price as a stand alone. It almost feels like Activision is seeking to punish fans who decided to not buy the "Call of Duty: Infinite Warfare".
A quick glance at the Steam comment section suggests that the PC version is poorly optimized, and that multiplayer is not as crowded as one would expect. With so many shooters available right now, it could be that this is one title better left in the past.
Click to read more
and watch the video
or