OpenIV 'Grand Theft Auto' modding tool shut down by Take-Two Interactive
The popular modding software has now shut down after its developers had received a Cease and Desist order from Take-Two Interactive.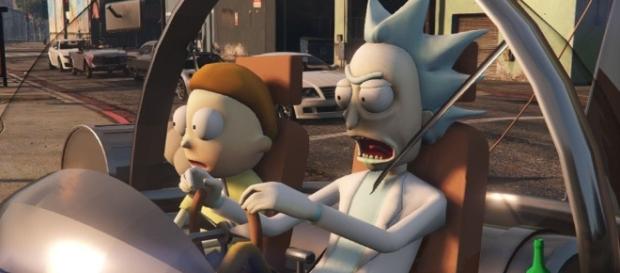 One of the biggest draws to Rockstar Games' open world action adventure franchise, "#Grand Theft Auto," is the player's ability to fully change their gameplay experience through modding. The different installments can attribute their longevity and further success due to this feature, which was an offshoot of the game as opposed to being an intentional add-on by its developers. However, Take-Two Interactive, the developer's parent company, apparently doesn't realize this benefit and has now shut down on of the most popular modding software for their games.
Full shutdown
The popular modding software, OpenIV, has just recently been taken offline after its developers had received a #Cease and Desist order from Take-Two Interactive.
According to the developers, who went on Reddit to announce the shutdown, they had received a letter from the company on June 5, which demanded that they take down the software. The developers referred to the letter as "illiterate both technically and grammatically."
Take-Two Interactive shuts down GTA modding tool OpenIVhttps://t.co/AA2dHrIAAM pic.twitter.com/p4Yv8TrQfo

— Techtonics (@Techttech) June 15, 2017
A losing battle
The letter apparently explained that the software was a clear violation of their rights and that it defeats the security features they have put in place within the game. Developers of the OpenIV software explained that they could very well go to court to prove that modding was fair use and that it was legal, but that would likely only result in a futile attempt to convince the game's publishers.
The developer has instead decided to just halt all of their operations and not waste any time fighting against Take-Two Interactive. Going to court would only likely result in months of frustration and a lot of money spent. After weighing their options, the company realized that pursuing a case would likely become an unproductive endeavor.
The end of an era
OpenIV is one of the most popular software currently available for "Grand Theft Auto 5" and "Grand Theft Auto 4." The multi-purpose editor was originally released back in 2008 and has thus far received a number of new updates to keep up with the changes to the aforementioned titles. The powerful modding tool basically allows users to literally create anything they want within the game. This includes adding new vehicles, weapons, missions, and structures. Mods can then be shared with other players and generally allows gamers to have an entirely different experience from the base game. With OpenIV now out of the picture, Take-Two Interactive will likely be going after other modding software as well. #Take Two