The online gaming service for Nintendo's switch will be offered for free until a new online service will be launched next year.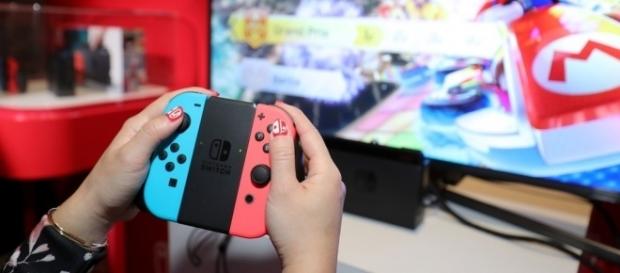 Nintendo has formally announced today that its Online Service for Switch will be launched on 2018. For the meantime, online multiplayer features will be offered for free until a new one launches next year. The company reportedly offers $19.99 annually for the online service.
Nintendo has posted their detailed pricing and the launch window for their online service through the company's website. They also added that online lobbies for smartphones would be in a limited free trial version this summer. Meanwhile, an online play during the free period will require users for a Nintendo account.
Classic Game Selection
With the company's announcement, online service users should know that the Virtual Console will now be named as Classic Game Selection.
Apparently, it is expected to be launched before the paid service to begin.
As part of Nintendo's online service, some classic titles with additional online play will be made available. This includes "Super Mario Bros. 3," "Balloon Fight," and "Dr. Mario." Prior to the online paid subscription, these games will be offered for free.
Further, the online paid subscription for Nintendo's Switch is expected to cost users for almost $20 a year. Meanwhile, Switch users can also opt to subscribe for shorter time commitments like $3.99 per month and or$7.99 for three months.
Subscription fee includes access to classic games
Since Nintendo's back catalog has been updated for multiplayer support, the company also promises the users that its online service fee will include access to all of its classic games.
Nintendo has emphasized early this year that these games will be available for download for a month at a time, same as with Sony's PlayStation Plus Service. However, just recently, the company confirmed that these games would be available for all subscribers in the library.
A spokesperson from Nintendo revealed that users are allowed to play as many games as they want. They can play games as often as they like, provided that they have an active subscription to the service. Meanwhile, it is not yet confirmed on what Nintendo's retro games will be made available down the line, but the company has offered some references on its website.
Further, the company also added that users would have an early look on some of its software this summer. These applications will include gaming sessions which allow users to invite players and friends. However, since it is offered for free, a limited version of the application is expected.
Click to read more
and watch the video
or